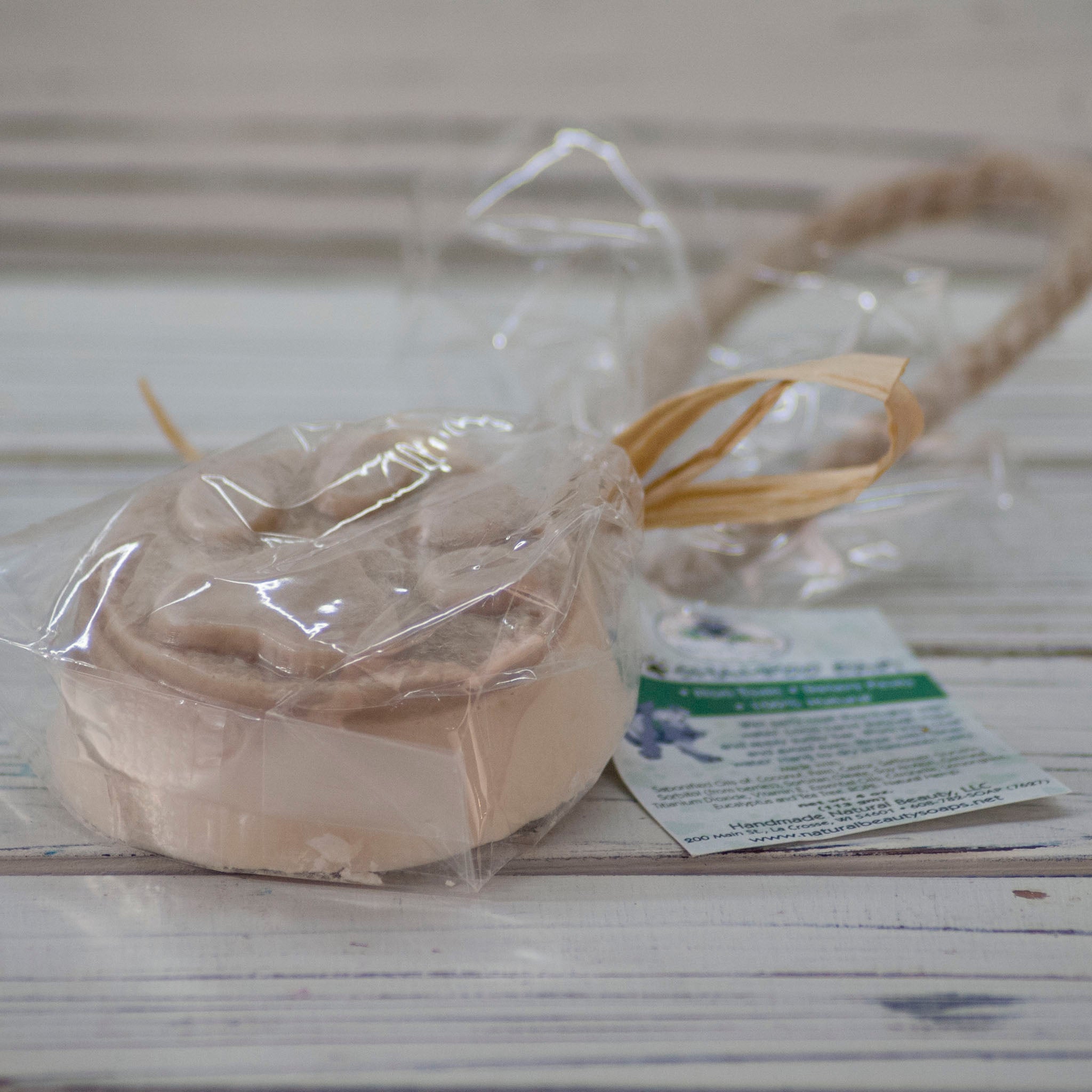 Natural Pet Care | Paw Print Shampoo Bar Soap on a Rope
Pet Shampoo Bar, Paw Print Soap on a Rope: Dog Shampoo Bar! With its special blend of essential oils, it repels fleas and ticks naturally. It's really easy to use too. 
The bar itself comes in either a round 4 oz. bar with a large pawprint, or a larger 5.25 oz. rectangular bar with a few small paw prints on it. They come with an embedded natural hemp rope.
Directions: Wet pet's coat thoroughly with warm water. Loop hand through handy hemp rope and apply sudsy bar. Work into coat and avoid contact with eyes. Rinse with clean water. Praise your "pretty dog" ravishingly! Hang soap to dry by the rope in between uses.
Ingredients: Saponified Oils of Coconut, Palm, Castor, Safflower, Glycerin, Sorbitol (from berries), Sorbitan Oleate, Soy Protein, Oatmeal, Titanium Dioxide, Vitamin E, Essential Oils. ROPE: Natural Hemp.
4 oz. Round Bar or 5.25 oz. Rectangular Bar