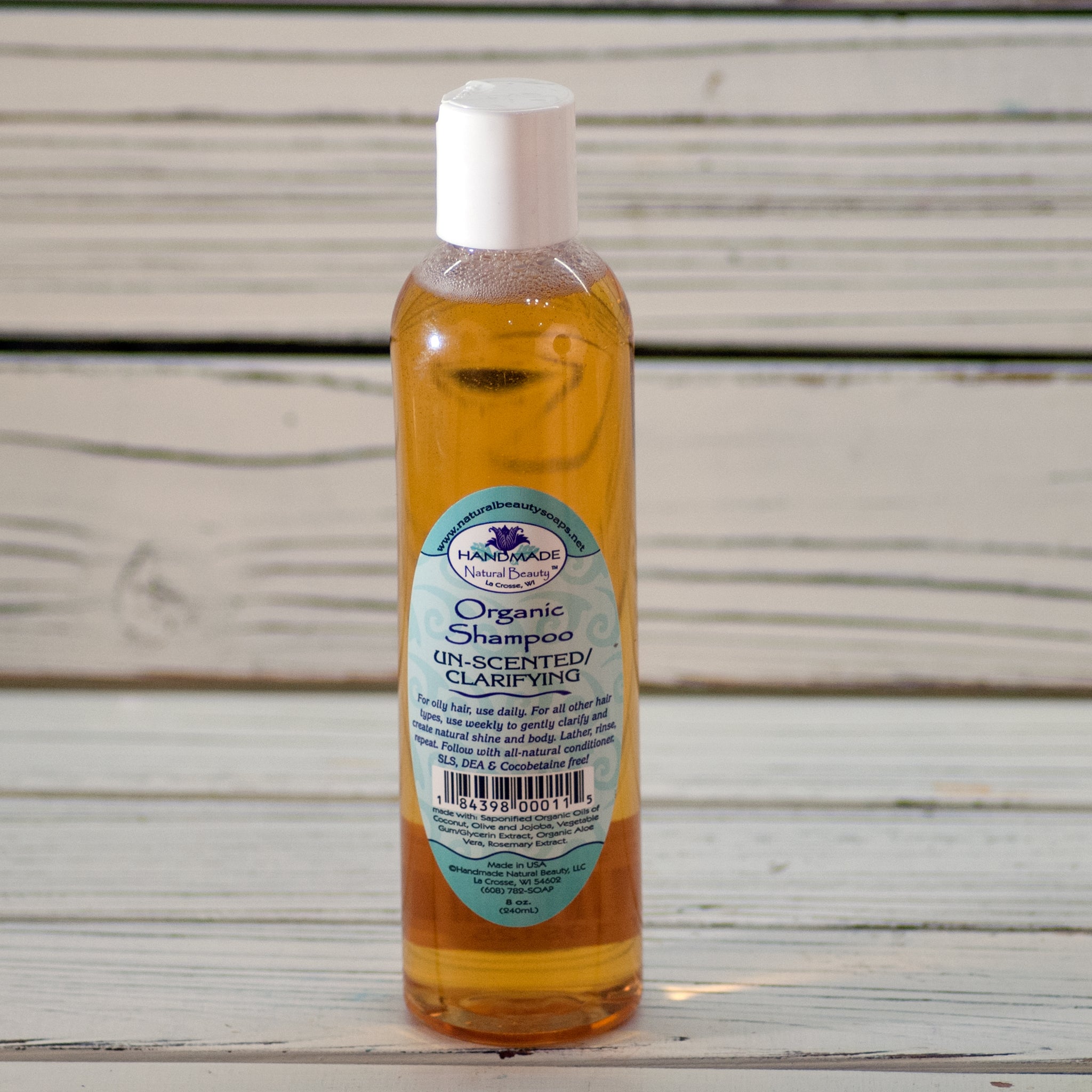 Natural Hair Care | Non-Scented Organic Clarifying Shampoo
Non-Scented Organic Clarifying Shampoo: This ORGANIC Non-Scented Shampoo is all natural and mild. SLS, DEA and Cocobetaine free! Also free from artificial colors, fragrances, preservatives, animal byproducts and animal testing.
Our Organic Non-Scented Clarifying shampoo in addition to being used as a natural oily hair shampoo or natural clarifying shampoo can also be used as a non-scented organic bodywash, non-scented organic handsoap, facial cleanser, cosmetic brush cleanser and for general purpose cleaning.
Directions for Use: For oily hair, use daily. for all other hair types, use weekly to gently clarify and create natural shine and body. Lather, rinse, repeat. Follow with all-natural Non-Scented Conditioner.
Ingredients: Made with saponified organic oils of Coconut, Olive and Jojoba, Vegetable Gum/Glycerin Extract, Organic Aloe Vera, Rosemary Extract.
8 oz. bottle