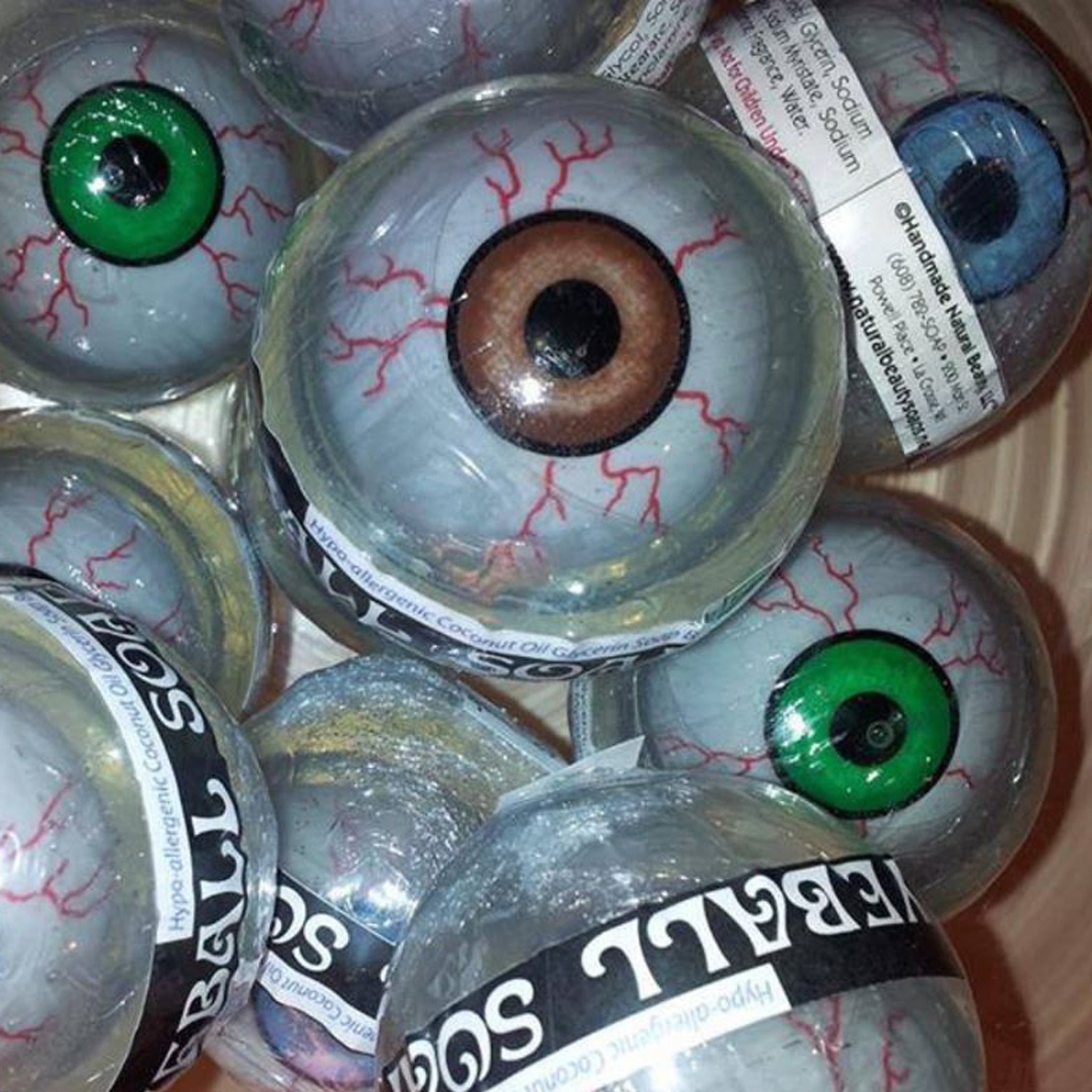 Handmade Natural GLYCERIN SOAPS:
This clear hypo-allergenic soap base suspends a googly eyeball toy. The more you wash, the closer you get to the creepy eyeball! Eye color selected at random. Great gift for kids, or even adults in the eye profession! 
This ghoulishly creepy eyeball soap is a perfect Halloween gift or party favors. The googley eye "floats" in the soap when it's moved around. The more you use the soap, the closer you get to the eyeball toy within.
This clear glycerin soap is scented with a Pumpkin fragrance. Available "eye" colors are green, brown, or blue selected at random.
Fragrance: Sweet Pumpkin Spice
Packaging: Shrink-wrapped
Ingredients: 
2 oz.