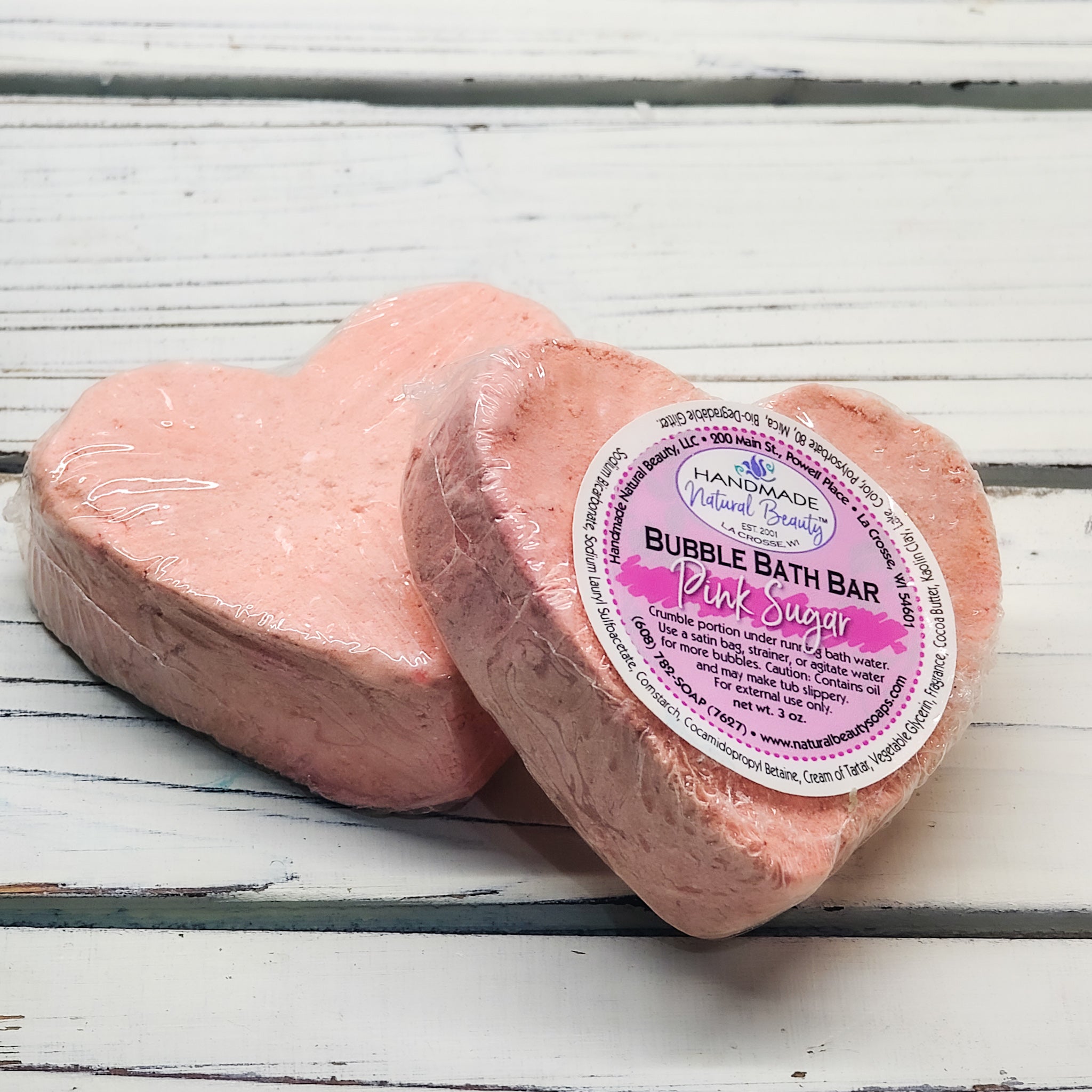 Heart Shaped Bubble Bath Bars
Bubble Bath Bars: Soak your stresses away while glycerin enriched bubbles surround you. You can expect to enjoy 2-3 baths per Bubble Bath Bar slice. SLS free. Handmade in La Crosse, WI.
Directions: Break off or slice off a bit of one of these generously sized Bubble Bath Bars and crumble under running bath water. The stronger the water pressure, the more bubbles it will make! 
Fragrance: Pink Sugar: Sweet delectable cotton candy essence with hints of jasmine and musk.
Ingredients: Baking Soda, SLSA, Vegetable Glycerin, Cornstarch, Cream of Tartar, Castor Oil, Tapioca Starch, Lake Pigments, Fragrance.
Size: 3 oz.