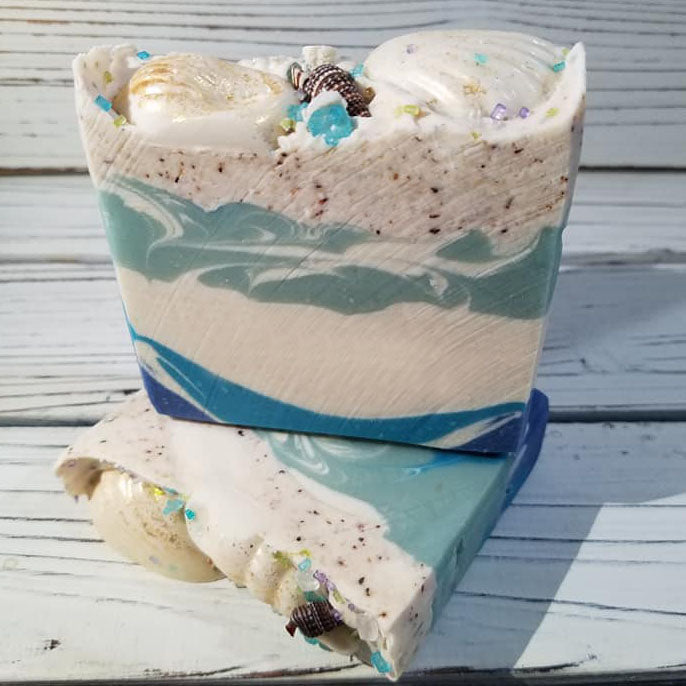 Goat Milk Soap | Shoreline
Fragrance: Shoreline features a fresh clean scent of sea water, fresh air, sparkling citrus and soft woods.
Design: Swirls of blues and white and a natural "sand" layer which features ground almonds for exfoliation. The top features shell shaped glycerin soaps, sugar sprinkles to represent seaglass and also a tiny genuine shell. (Remove the genuine shell before use).
Ingredients: Olive Oil, Goat Milk, Coconut Oil, Sodium Hydroxide, Castor Oil, Fragrance, Mica, Ground Almonds, Sugar Sprinkles, Genuine Sea Shell (Remove before use). (Additional ingredients in glycerin soap embeds include: Palm, Safflower, Glycerin, Sorbitol (from berries), Sorbitan Oleate, Soy Protein, Mica.)