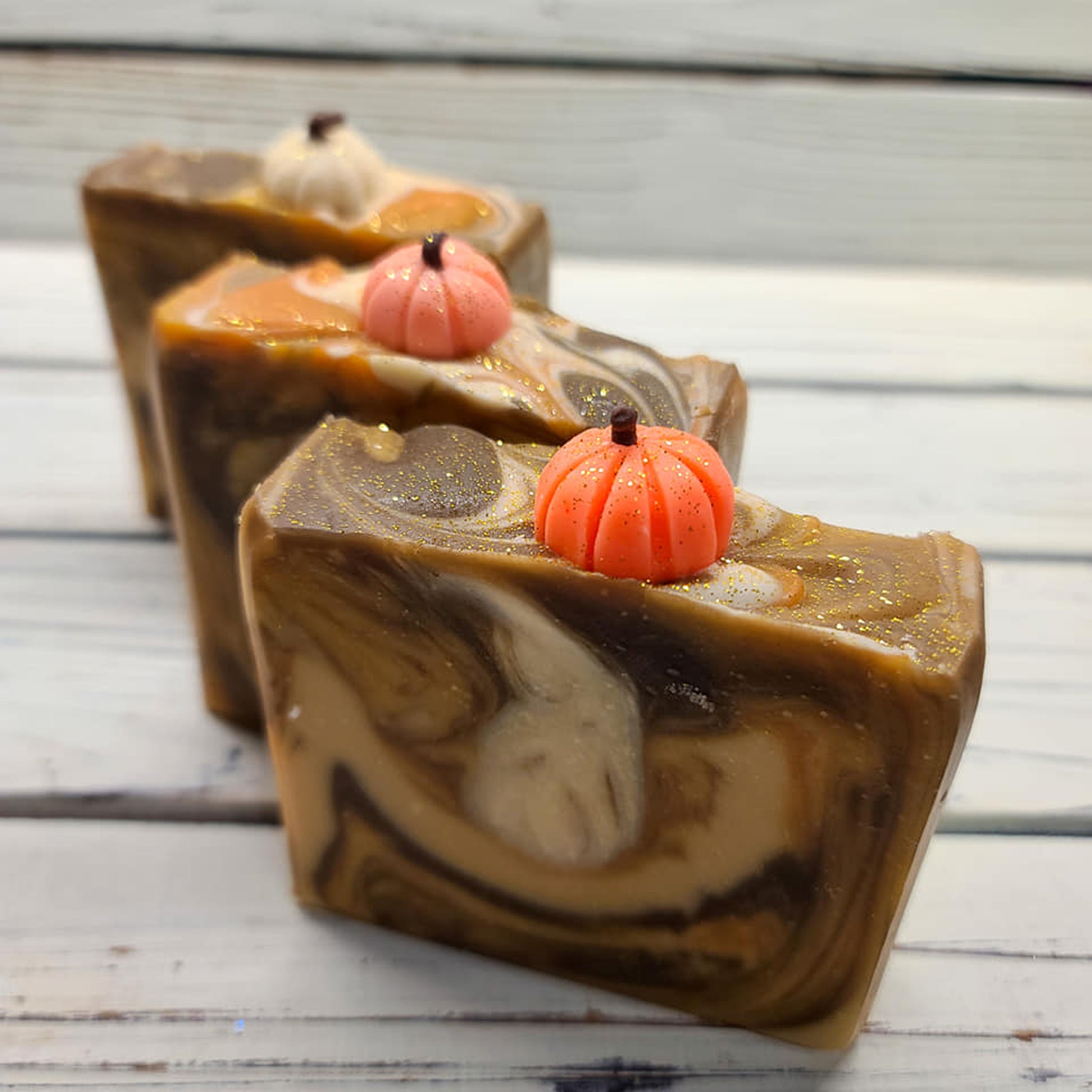 Goat Milk Soap | Pumpkin & Cardamom
Fragrance: The scent is a sophisticated fall blend that smells like delicious pumpkin pie with touches of cardamom, clove leaf, nutmeg, and rum.
Design: Handmade Natural Beauty presents this fall-inspired moisturizing goat milk soap. "Pumpkin & Cardamom" is a swirled base of off-white, orange, and brown. Tiny pumpkins were hand-molded in three different colors of soap dough: two shades of orange and white. One randomly selected adorable pumpkin sits atop each bar. Swirled top all finished off with a sprinkling of gold Bio-degradable glitter.
Ingredients: Olive Oil, Goat Milk, Coconut Oil, Sodium Hydroxide, Castor Oil, Fragrance, Mica, Biodegradable Glitter. Top "Pumpkin": Distilled Water, Olive Oil, Palm Oil, Coconut Oil, Sodium Hydroxide, Cocoa Butter, Rice Bran Oil, Castor Oil, Mineral Pigments.

Please note: All soaps are handmade and multiple batches may be made. Each bar is uniquely special and may look slightly different than what is pictured.