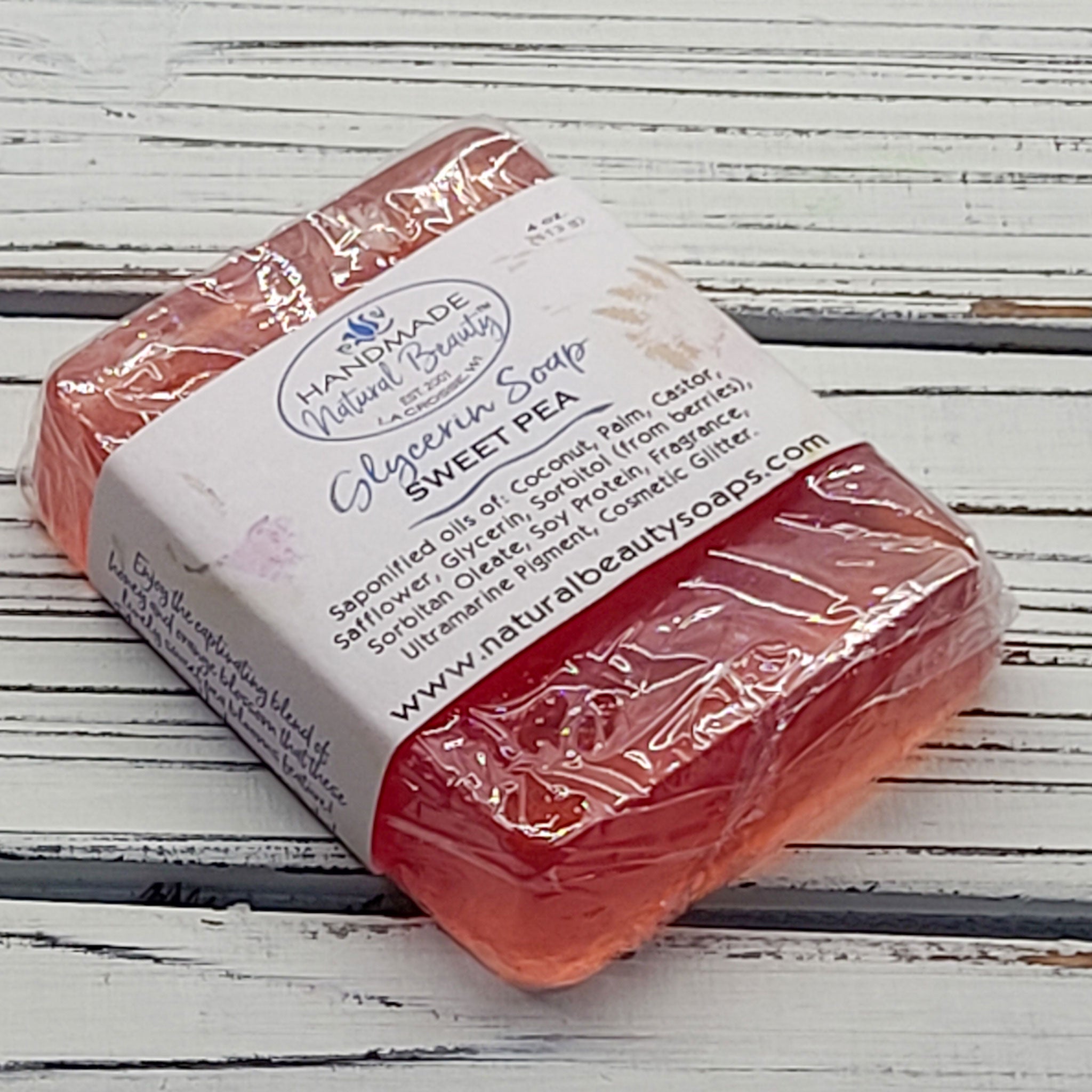 Glycerin Soap | Sweet Pea
Handmade Natural GLYCERIN SOAPS:
A beautiful pink clear moisturizing glycerin soap with a touch of blue irridescent glitter. Enjoy the sensual captivating blend of honey and orange blossom that these lively sweet pea blooms feature! Place in a well-draining soap dish.
Fragrance: Sweet Pea
Packaging: Shrink-wrapped.
Ingredients: 
4 oz. rectangular bar