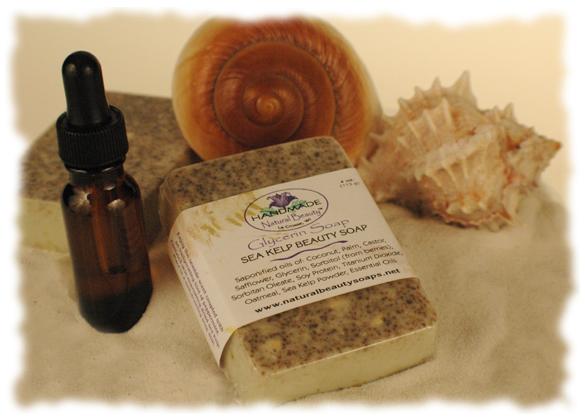 Glycerin Soap | Sea Kelp Beauty Soap
Handmade Natural GLYCERIN SOAPS:
The seaside scent in this natural beauty facial soap coupled with the invigorating hint of peppermint will make you feel like you are relaxing by the ocean! This Sea Kelp* Beauty Glycerin Face Soap is rich in skin-nourishing dried sea kelp, oatmeal, and chamomile.
*Sea Kelp is rich in nutrients. Sea herbs have been known to beautify by hydrating, detoxify and re-mineralizing the skin. Their amino acids, and slippery texture act as a conditioner to the skin as well.
Fragrance: 100% essential oil
Packaging: Shrink-wrapped.
Ingredients: 
4 oz. rectangular bar