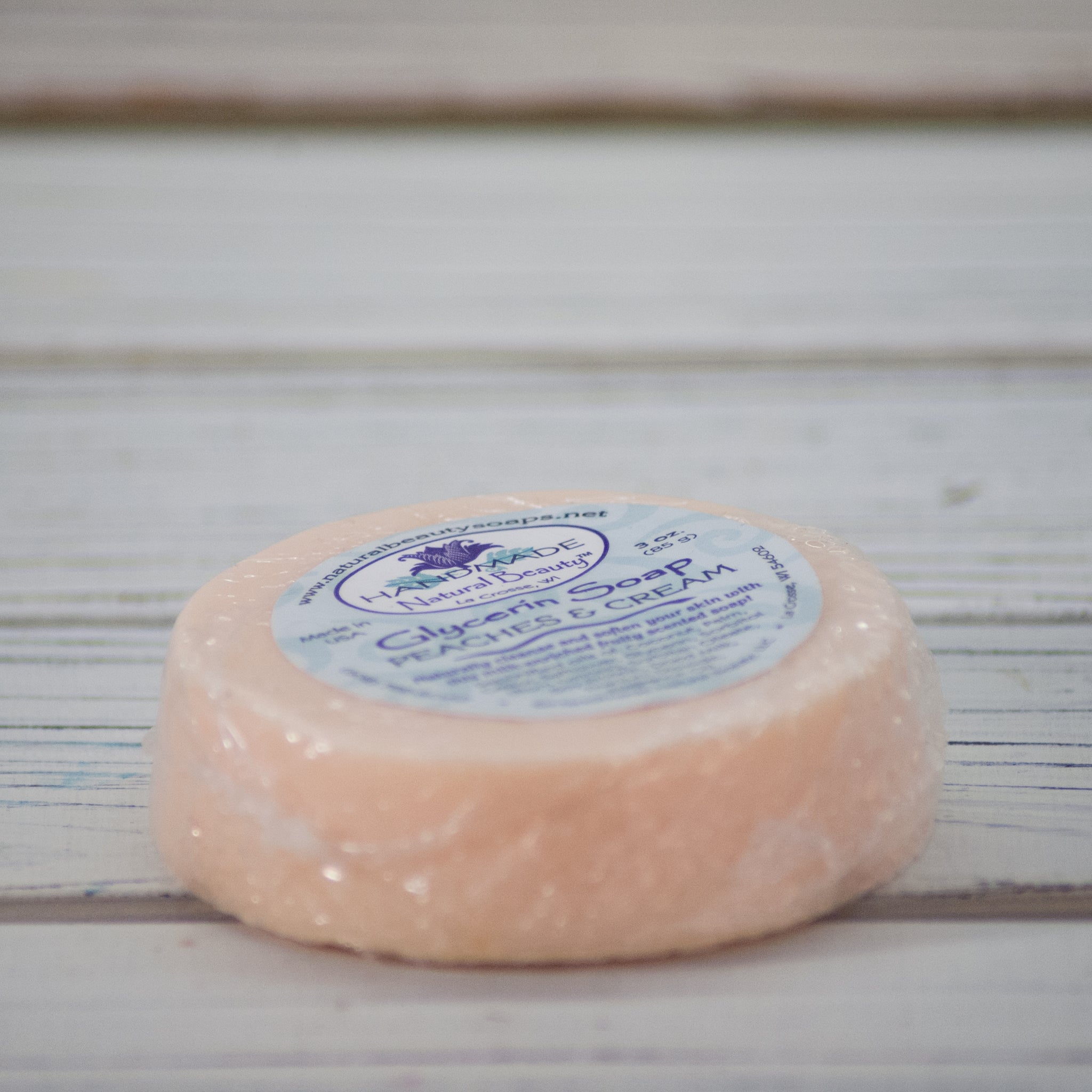 Glycerin Soap | Peaches & Cream
Handmade Natural GLYCERIN SOAPS:
Nothing says beautiful complexion like peaches and cream! The fruity peach fragrance is a perfect partner for this milk-enriched moisturizing and skin-softening glycerin complexion soap. The Peaches and Cream Soap also makes a great natural hand-soap and handmade glycerin body soap.
Fragrance: Peach
Packaging: Shrink-wrapped.
Ingredients: 
Available in two sizes:
3 oz round bar, 4 oz. rectangular bar