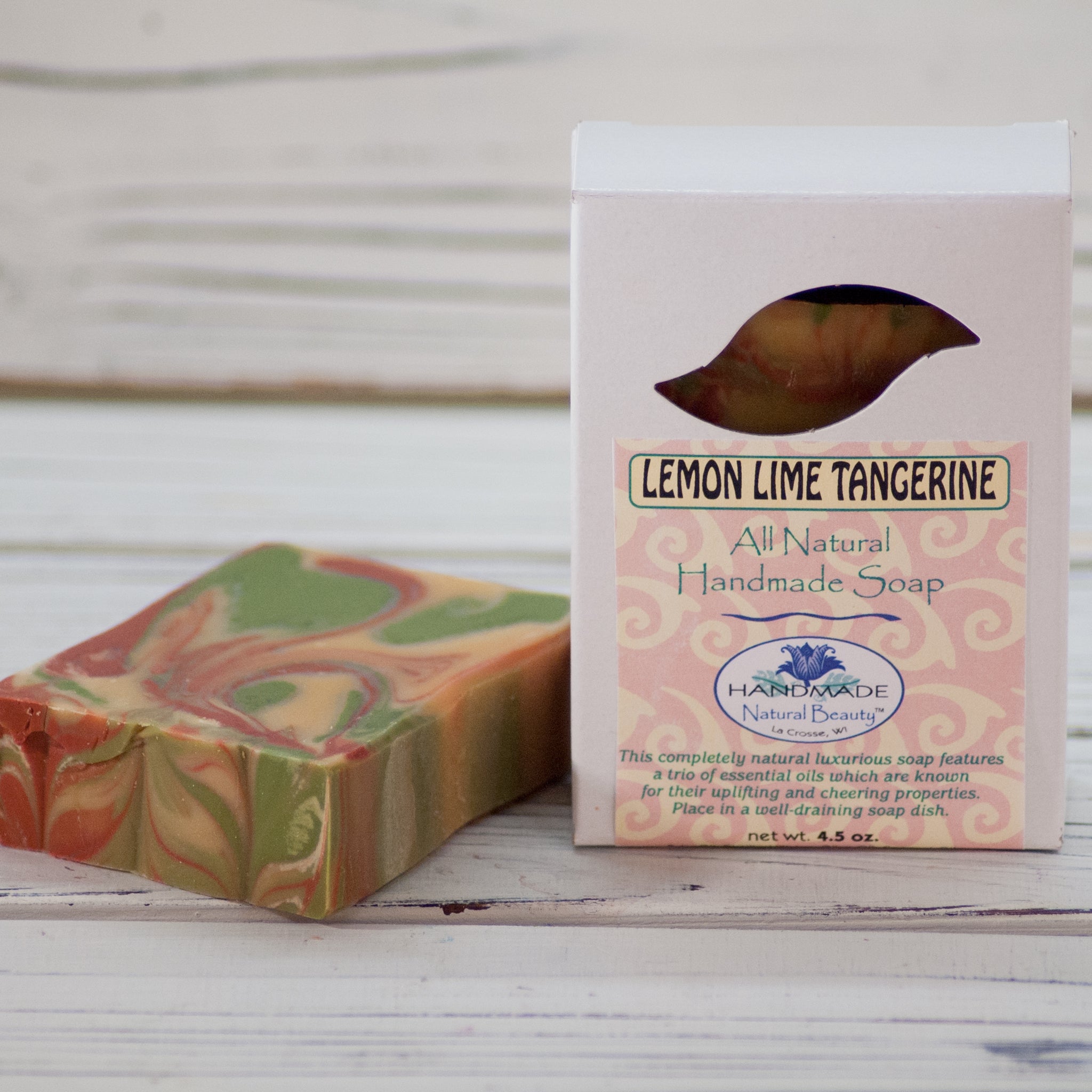 100% Natural Soap | Lemon Lime Tangerine Soap
Lemon Lime Tangerine Natural Soap: This 100% natural handmade soap features a sweet and citrus blend of lemon essential oil, lime essential oil, and tangerine essential oil. A beautiful tri-color swirl is created using natural mineral pigments. This all-natural soap is handmade in La Crosse, WI.
Ingredients: Organic Palm Oil*, Distilled Water, Olive Oil, Coconut Oil, Sodium Hydroxide, Lemon, Lime & Tangerine Essential Oils, Mineral Pigments.
4 oz. bar
*Sustainability sourced with membership in RSPO.