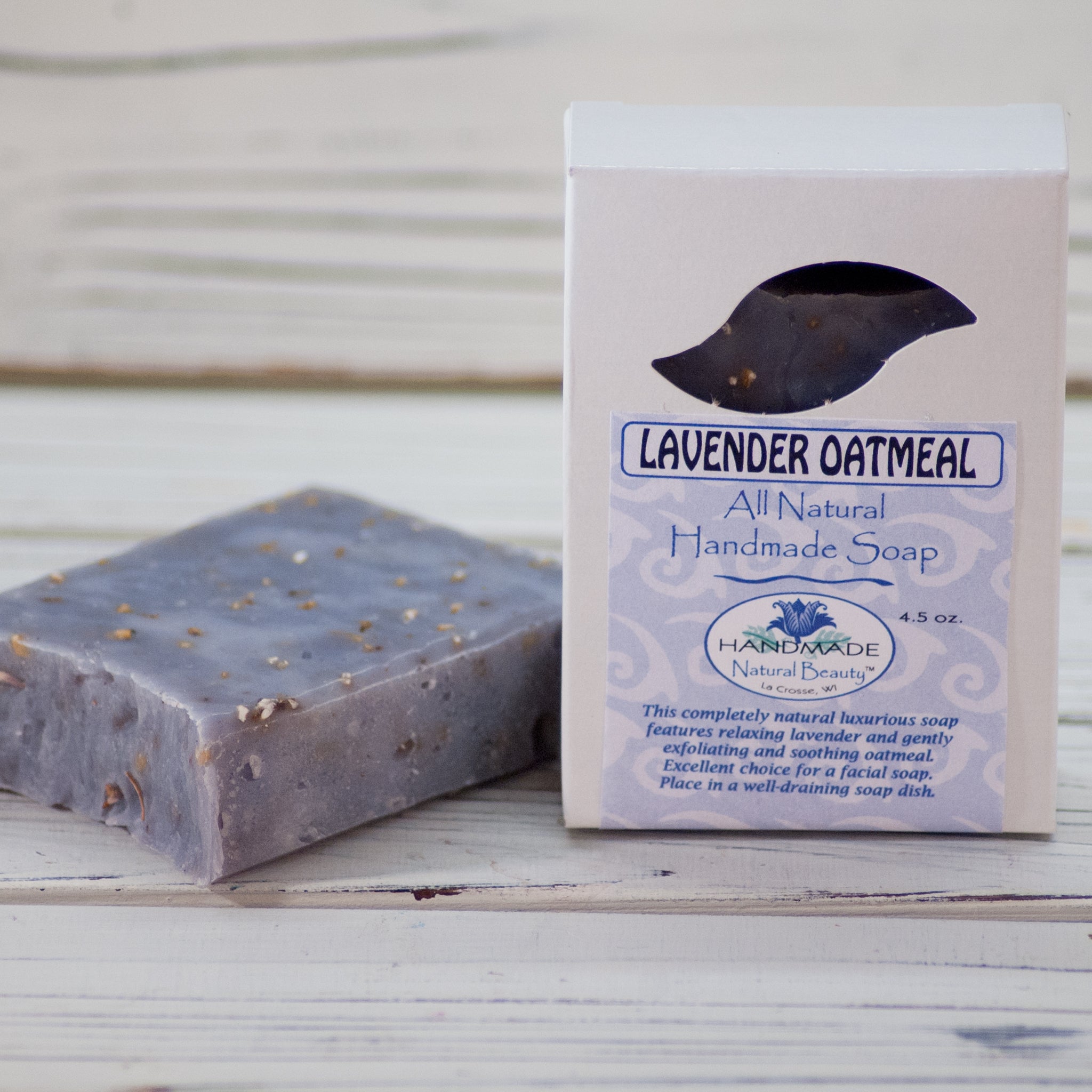 100% Natural Soap | Lavender Oatmeal Soap
Lavender Oatmeal Natural Soap: This completely natural luxurious soap features relaxing lavender and gently exfoliating and soothing oatmeal. It produces a rich fluffy lather. Additionally, it has been reported that this makes an excellent face soap to support the appearance of a clear complexion.
Ingredients: Palm Oil*, Distilled Water, Olive Oil, Coconut Oil, Sodium Hydroxide, Oats, Essential Oil, Lavender Buds, Mineral Pigments.
4 oz. bar
*Sustainability sourced with membership in RSPO.