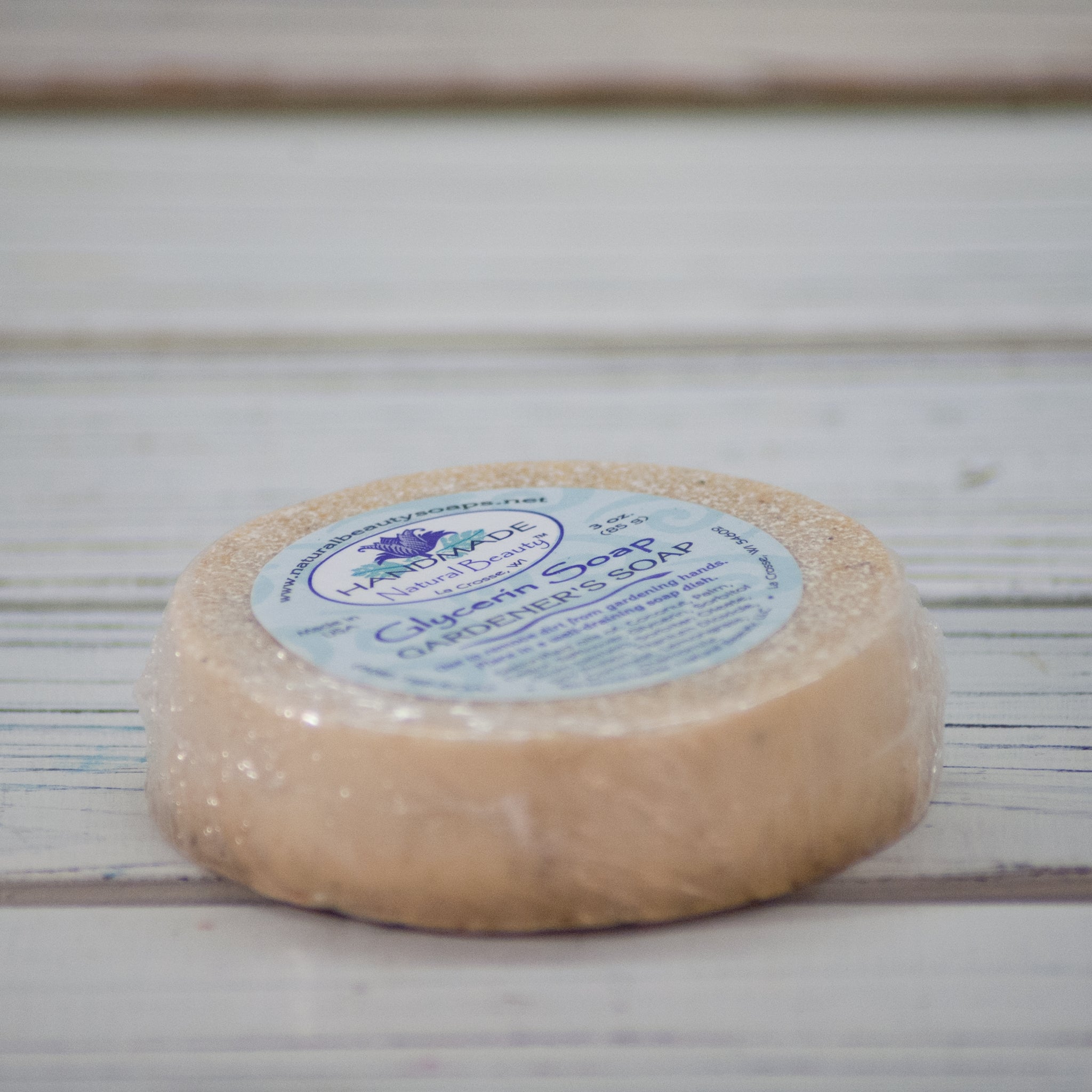 Glycerin Soap | Gardener's Soap
Handmade Natural GLYCERIN SOAPS:
This natural beauty soap is the perfect gardener's gift! The cornmeal in this lemongrass and chamomile soap makes it just rough & tough enough to remove the dirt from your gardening hands. Besides being a natural glycerin handsoap, the aromatherapy properties provide added relaxation after a day's work.
Fragrance: 100% essential oils
Packaging: Shrink-wrapped.
Ingredients: 
Available in two sizes:
3 oz round bar, 4 oz. rectangular bar