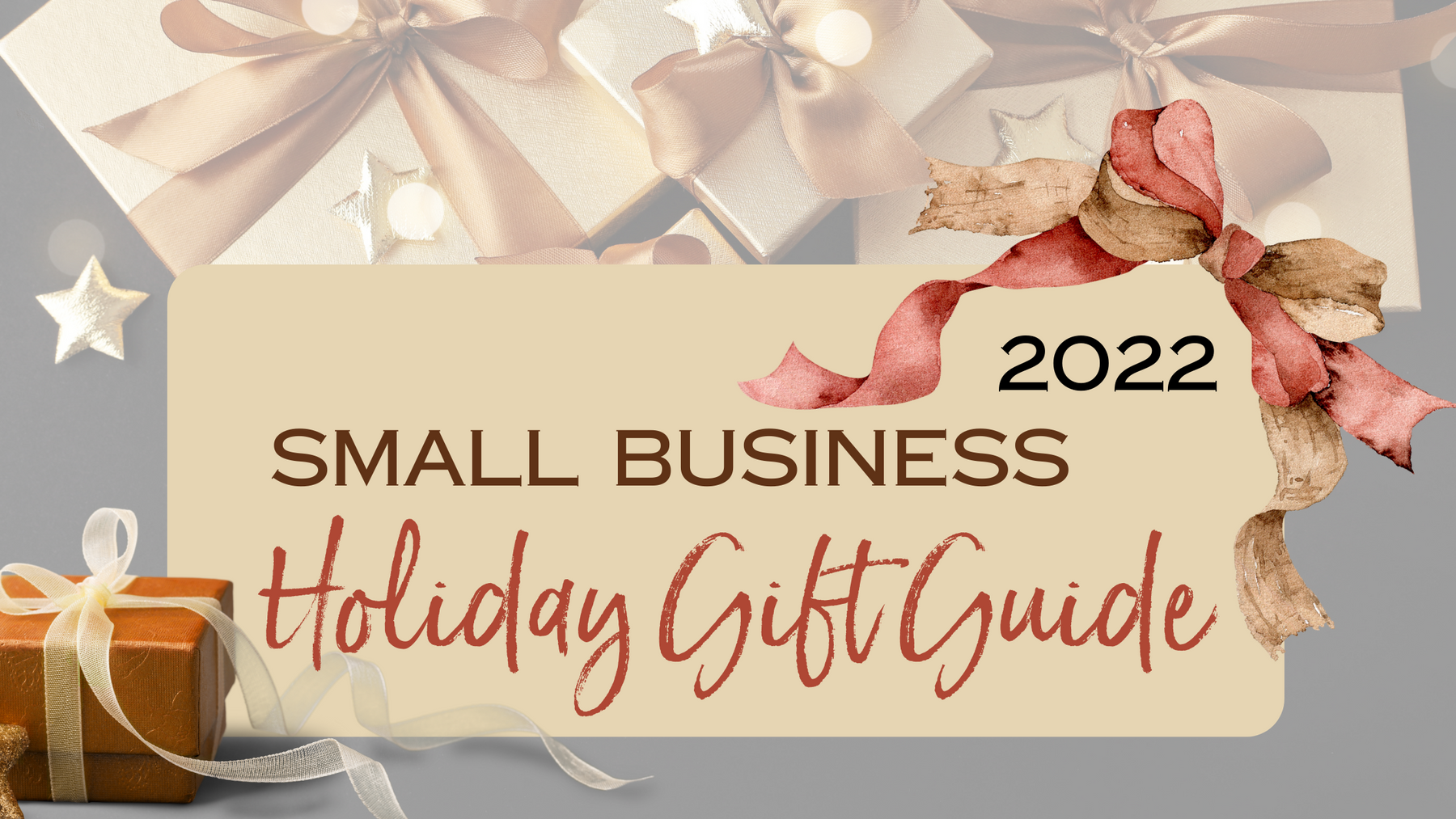 2022 Small Business Holiday Gift Guide
I've teamed up with some of the coolest small businesses around to bring you the best small business holiday gift guide out there. You are sure to find something for everyone on your list!
Our awesome collection of 18 small businesses will help you create that perfect, memorable gift you just can't wait for your loved ones to open.
Remember these are all small businesses - if you see something now, grab it quick. You'll be super bummed if you return later to a SOLD OUT notice.
Gifts for the Foodie...
.
Self-Care Gift Ideas...
Gifts for Kids...
Broccoli Boxes: Sensory Kits for Kids is a family-owned business with the mission to encourage families and strengthen communities. We do this by providing moms a quick win when they need it most through no-prep sensory play that helps kids learn through play and donating to children in foster care. Subscribe to give the gift of screen-free, creative play all year long! Or grab a sensory kit or sensory mini for under the tree and a sensory jar for the stockings. We've got fun, screen-free play perfect for every gift giving situation. Shop Here | Follow on Instagram | Follow on Facebook | Follow on TikTok

Madly Wish is an ode to the fading tradition of tactile memories, of having something to hold, smell, & feel when you want to remember something that's been there from the beginning, woven not only with threads of fabric, but memory. One of those cherished memories for both parents and children is a visit from the Tooth Fairy. You will always remember the excitement you felt when your child lost their first tooth... and their last. This pillow is a keepsake, for boys and girls, that you'll treasure long after the Tooth Fairy has made her last visit. Shop Here | Follow on Instagram | Follow on Facebook | Follow on TikTok
Gifts For the Home...
Gifts for Plant Lovers...
 Maddi and Joan makes boho inspired plant decor and accessories made primarily with natural textiles like jute. Marquia, the slightly plant obsessed owner, loves creating eco- friendly accessories to help you support and show off your plants with plant hangers, trellises, plant covers and more. Maddi and Joan was created as a way for Marquia to reinvent her newly single space with her daughter all while combining her long love of plants and embracing the beauty and self care they can bring. Why not snag one of these decorative plant covers to help you cover up those not so cute nursery pots and create a space with a natural boho vibe? Shop Here | Follow on Instagram | Follow on Facebook | Follow on Pinterest

Jessica Worley of Pollinators and Blooms, is a mixed media artist, educator, and flower gardner. She and her children hand make wildflower seed balls to help you grow your own pollinator garden to support pollinators all year long. Shop Here | Follow on Instagram | Follow on Facebook