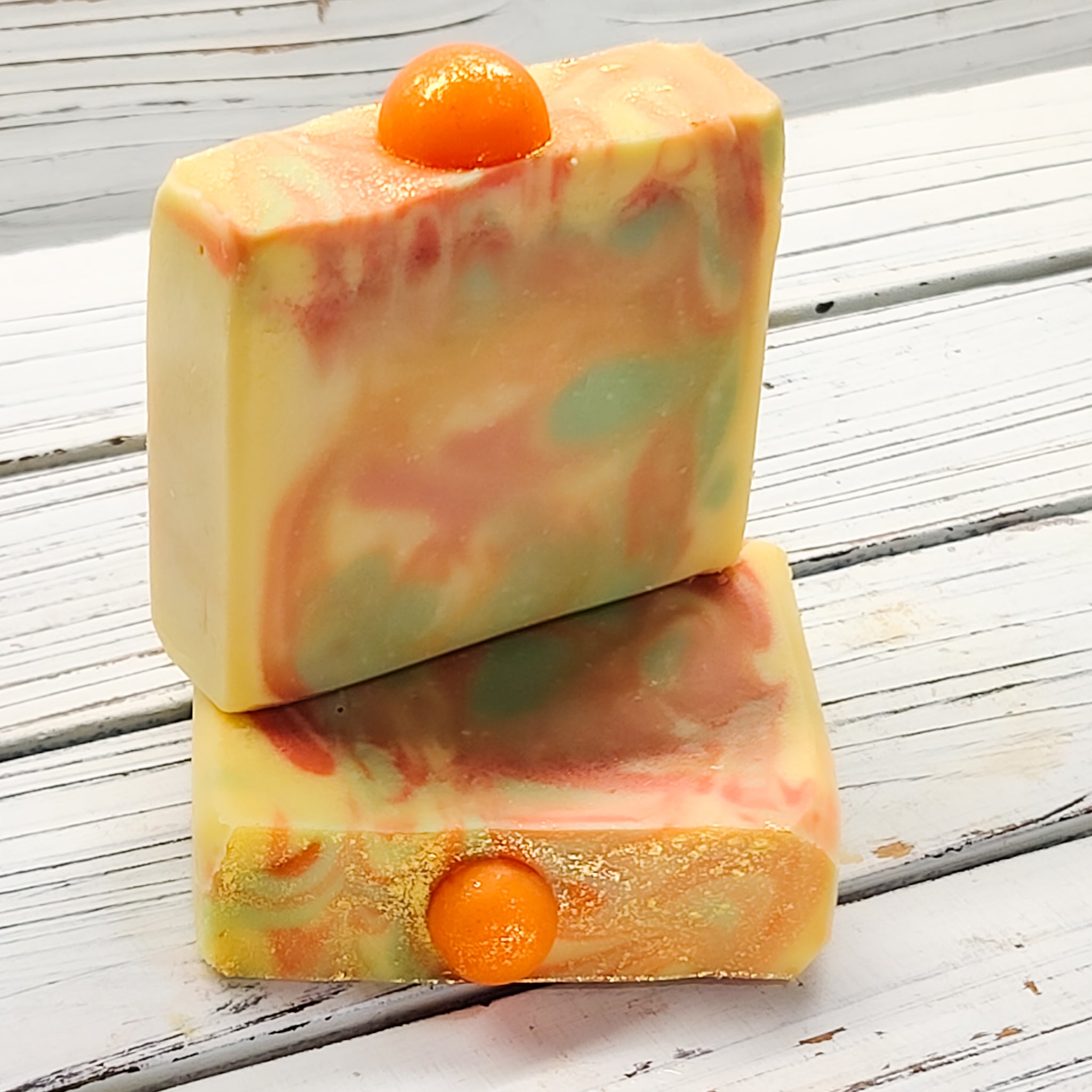 Goat Milk Soap | Summer Melon Spritzer
Fragrance: A must-have summer fragrance. You'll love the sweet mix of cantaloupe, watermelon, Canary melon, grapefruit, apple, pomelo, and tonka bean.
Design: Yellow base with lime green and orange swirls, topped with a glycerin "melon ball" and gold bio-degradable cosmetic mica based glitter.  
Ingredients: Olive Oil, Goat Milk, Coconut Oil, Sodium Hydroxide, Castor Oil, Fragrance, Mica, Bio-Glitter. Additional ingredients contained in glycerin soap embeds:  Palm, Safflower, Glycerin, Sorbitol (from berries), Sorbitan Oleate, Soy Protein, Mica.