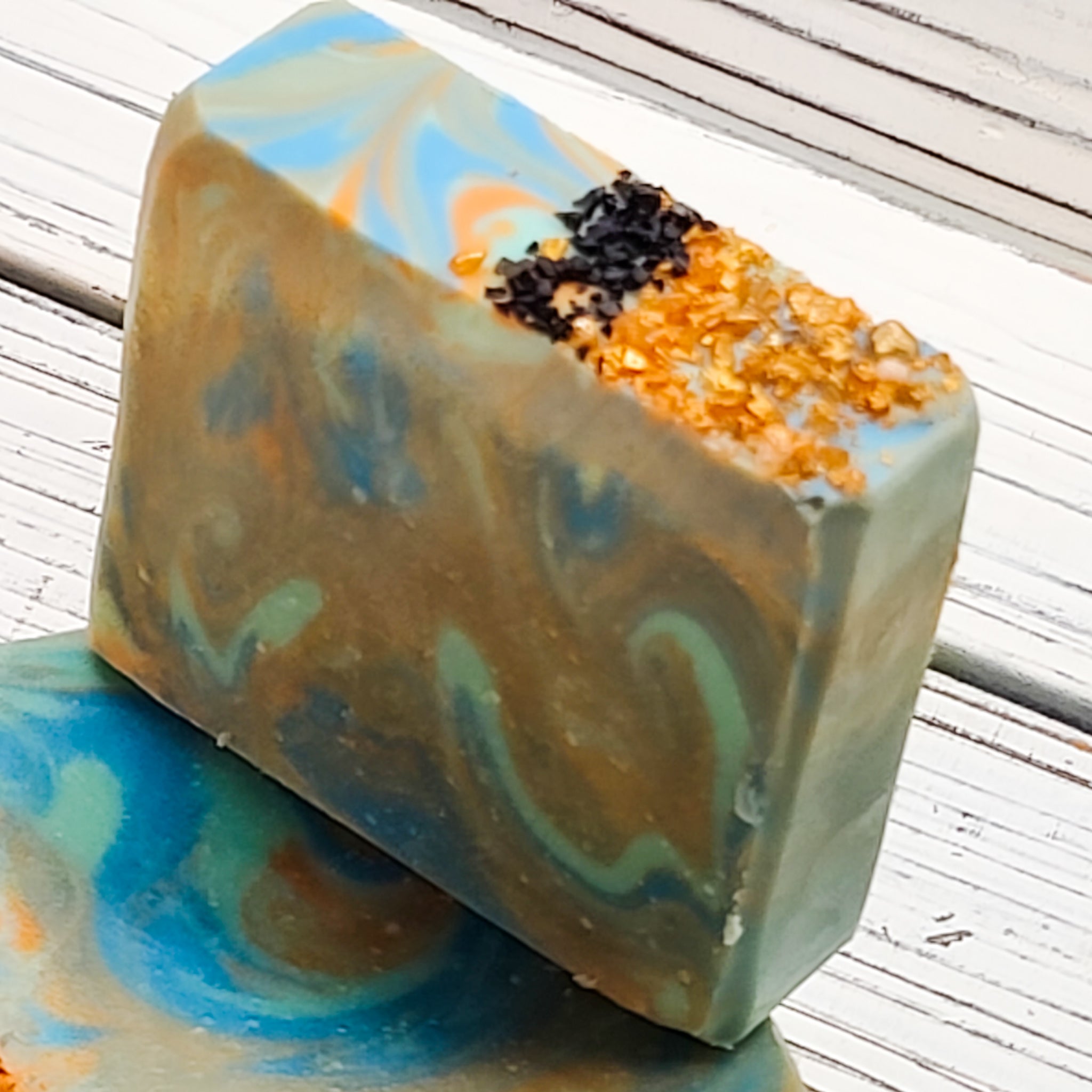 Goat Milk Soap | Sea Salt & Driftwood
Fragrance: "Sea Salt & Driftwood" can best be described as when clean ocean air brushes past salted driftwood and rests upon warm amber sand dunes. Clean, fresh and a bit musky. Uni-sex scent.
Design: Beautiful blue/green and gold swirl soap with a decorated gold mica-colored sea salt and black Himalayan salt on top.
Ingredients: Olive Oil, Goat Milk, Coconut Oil, Sodium Hydroxide, Castor Oil, Fragrance, Mineral Pigments, Mica, Sea Salt, Black Hawaiian Lava Salt.