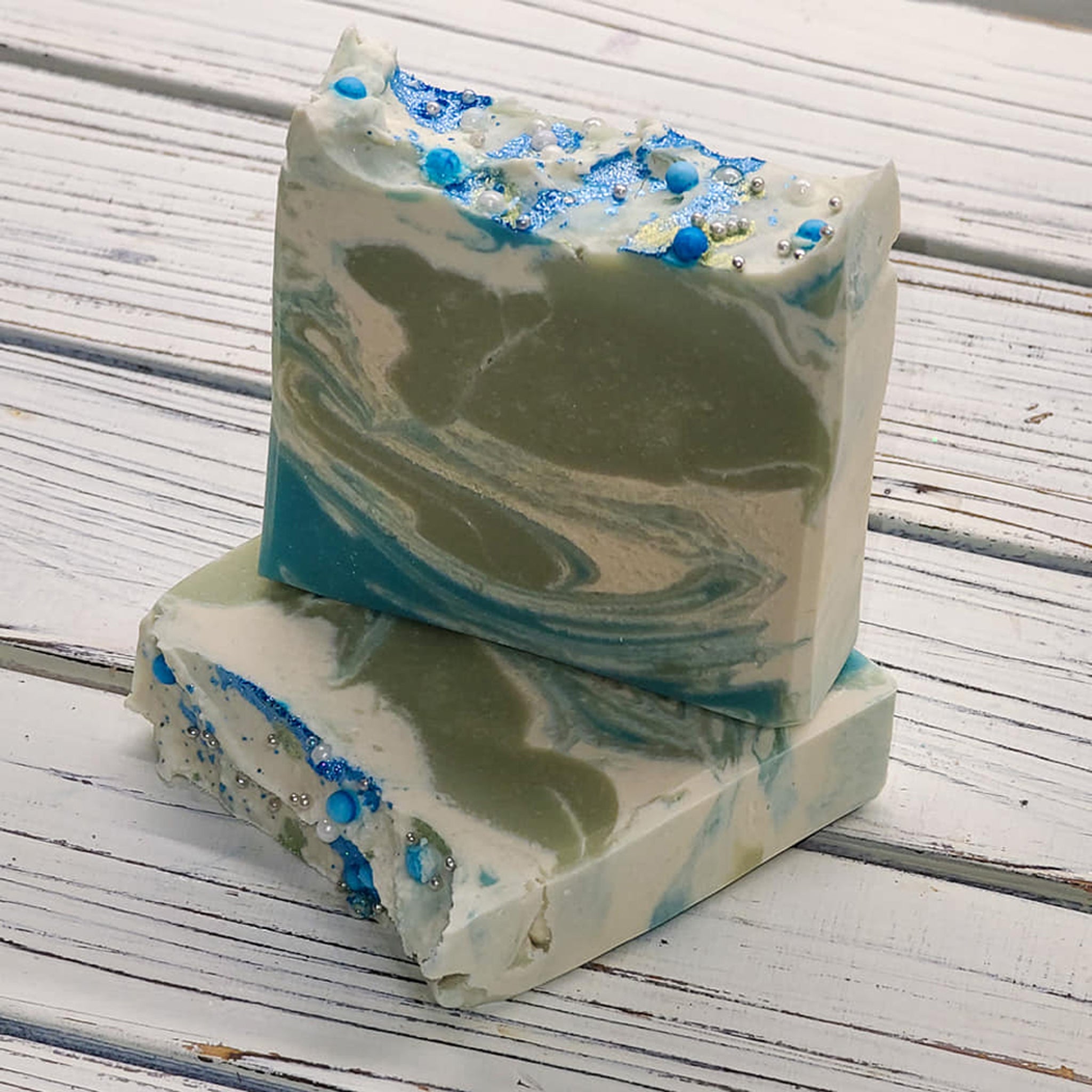 Goat Milk Soap | Orchid Rain
Fragrance: A subtly fresh scent reminiscent of a drizzling morning rain when the flowers have just begun to bloom. I also describe it as a shower-fresh scent. Very crisp and clean.
Design: A white base swirled with sage green and light blue. Sugar sprinkles and mica swirls adorn the top.
Ingredients: Olive Oil, Goat Milk, Coconut Oil, Sodium Hydroxide, Castor Oil, Fragrance, Mica, Sugar Sprinkles.