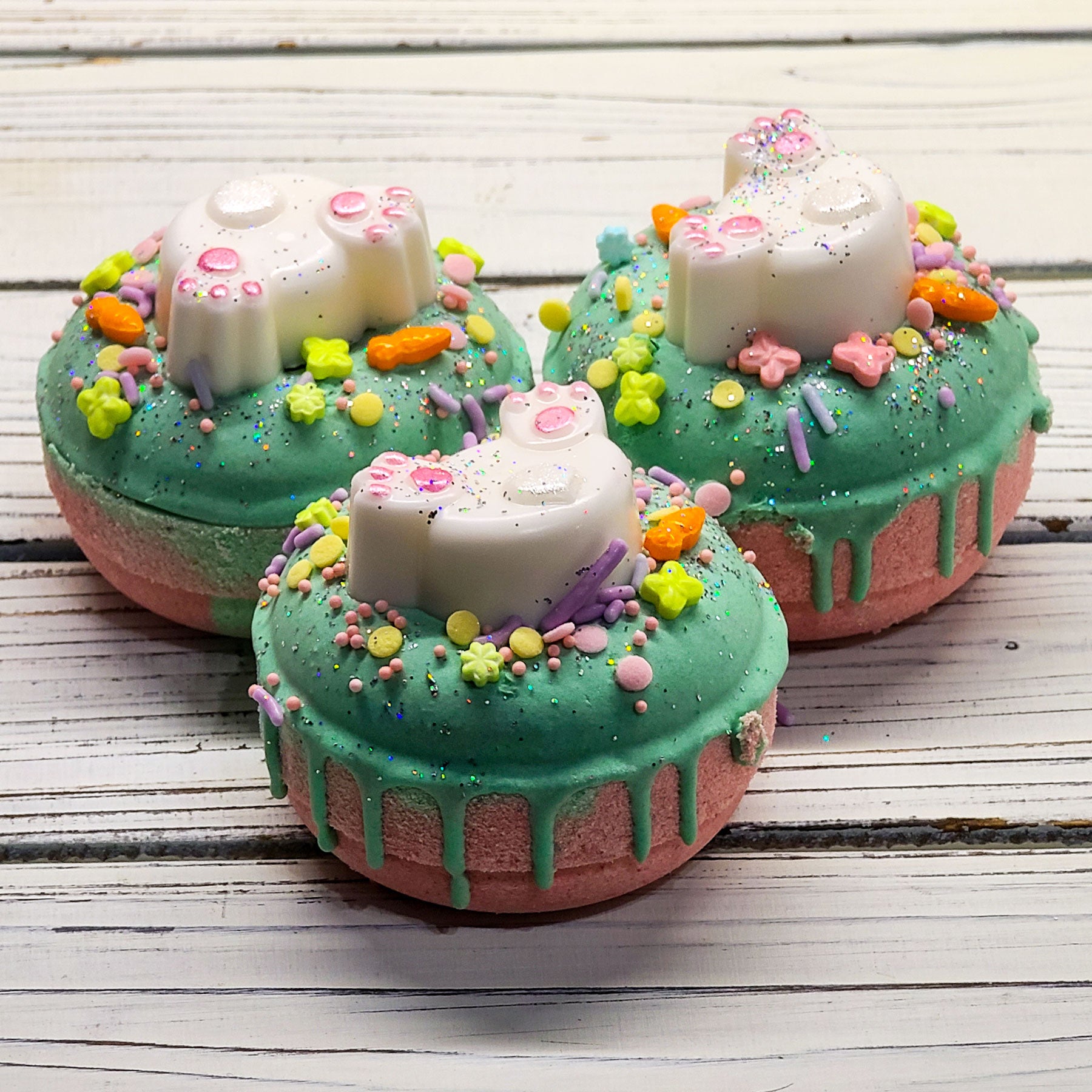 Bath Bomb Donut with Cocoa Butter Frosting: Bath-time never looked so delicious! These Bath Bomb Donuts are the ultimate in bath treats! Some varieties also have a small glycerin soap on top!
Directions: Unwrap, drop in a tub of warm bath water. Enjoy!
Caution: Contains oil and may make tub slippery. Use caution when entering and exiting.
Fragrance: Choose from several varieties. See Fragrance List for descriptions.
Ingredients: Sodium Bicarbonate, Citric Acid, Cocoa Butter, SLSA, Grapeseed Oil, Cream of Tartar, Polysorbate 80, Fragrance, FD&C Colors, Mica, Mineral Pigment. May contain: sugar spinkles, cosmetic bio-degradable glitter and glycerin soap toppers: Saponified oils of: Coconut, Palm, Castor, Safflower, Glycerin, Sorbital (from berries), Sorbitan Oleate, Soy Protein, Mica.
4.5 - 6 oz.