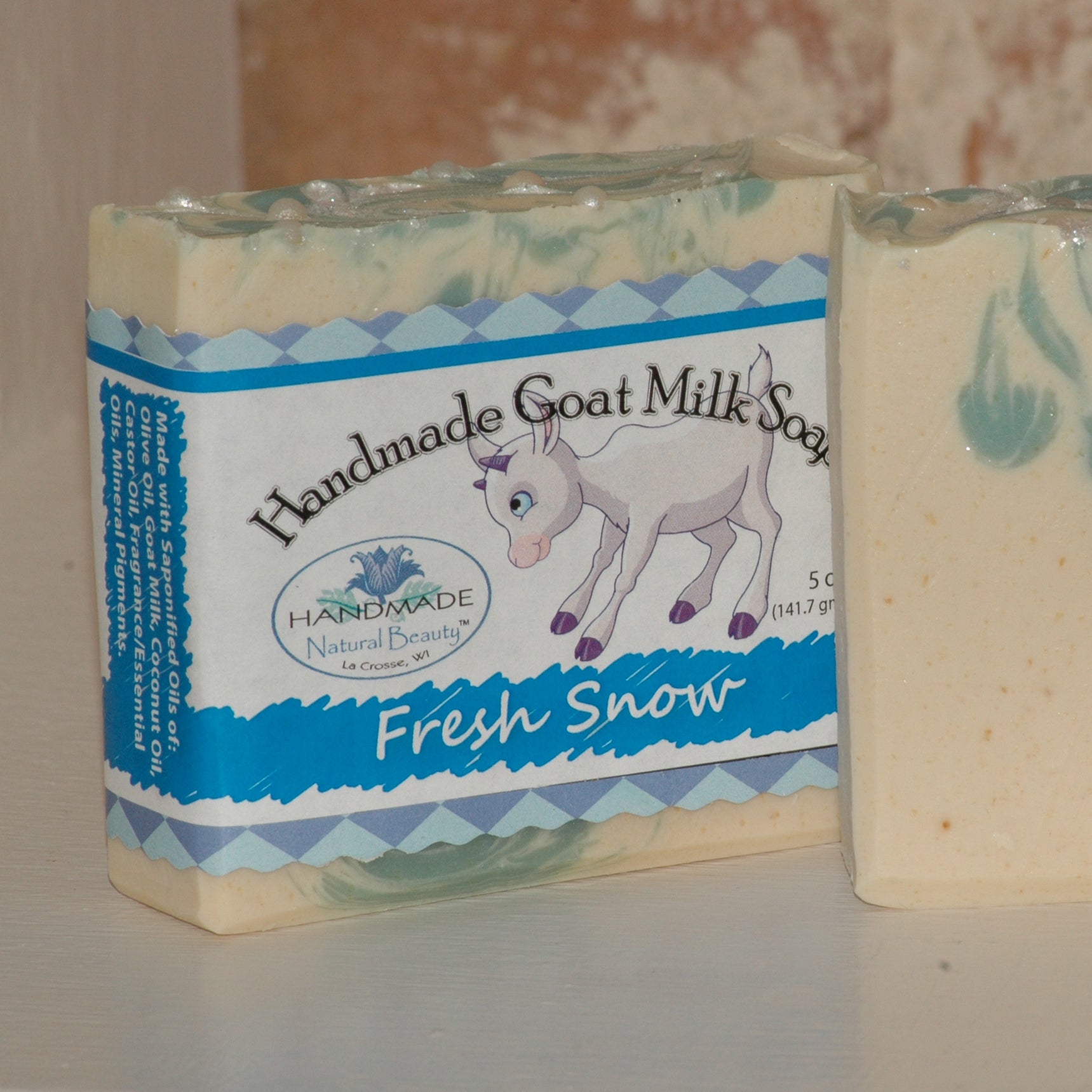 Goat Milk Soap | Fresh Linen/Fresh Snow
Fragrance: This fragrance is designed to mimic the feeling of peace and tranquility after a fresh snowfall. It is a very ozone-y fragrance, reminiscent of clean laundry or fresh cotton. The actual notes however are intriguing; this fragrance has a crisp heliotrope top with supporting notes of spring water, juniper berry, vetiver and sandalwood.
Design: Blue and white swirl with silver mica on top. No glitter. Great unisex-appeal.
Ingredients: Olive Oil, Goat Milk, Coconut Oil, Sodium Hydroxide, Castor Oil, Fragrance, Mineral Pigments.