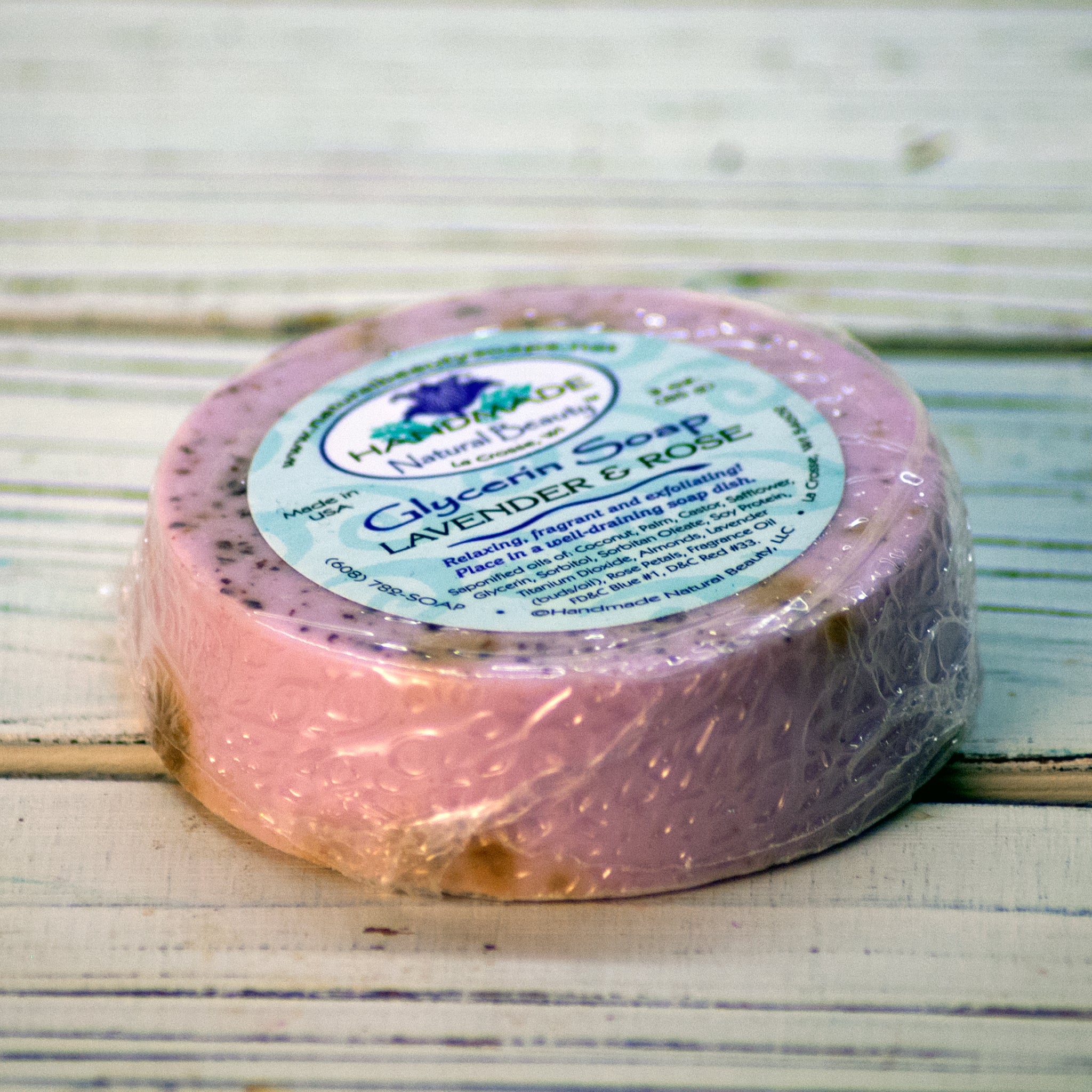 Glycerin Soap | Lavender & Rose
Handmade Natural GLYCERIN SOAPS:
One of Handmade Natural Beauty's original and most popular handmade natural glycerin aromatherapy soaps. The legendary allure of lavender and rose combine in this beautiful and fragrant soap. Lavender is used for its relaxing and soothing qualities. The ground almonds are a natural exfoliant that helps cleanse and smooth the skin.
Fragrance: Lavender Essential Oil, Rose Fragrance.
Packaging: Shrink-wrapped.
Ingredients: 
Available in two sizes:
3 oz round bar, 4 oz. rectangular bar