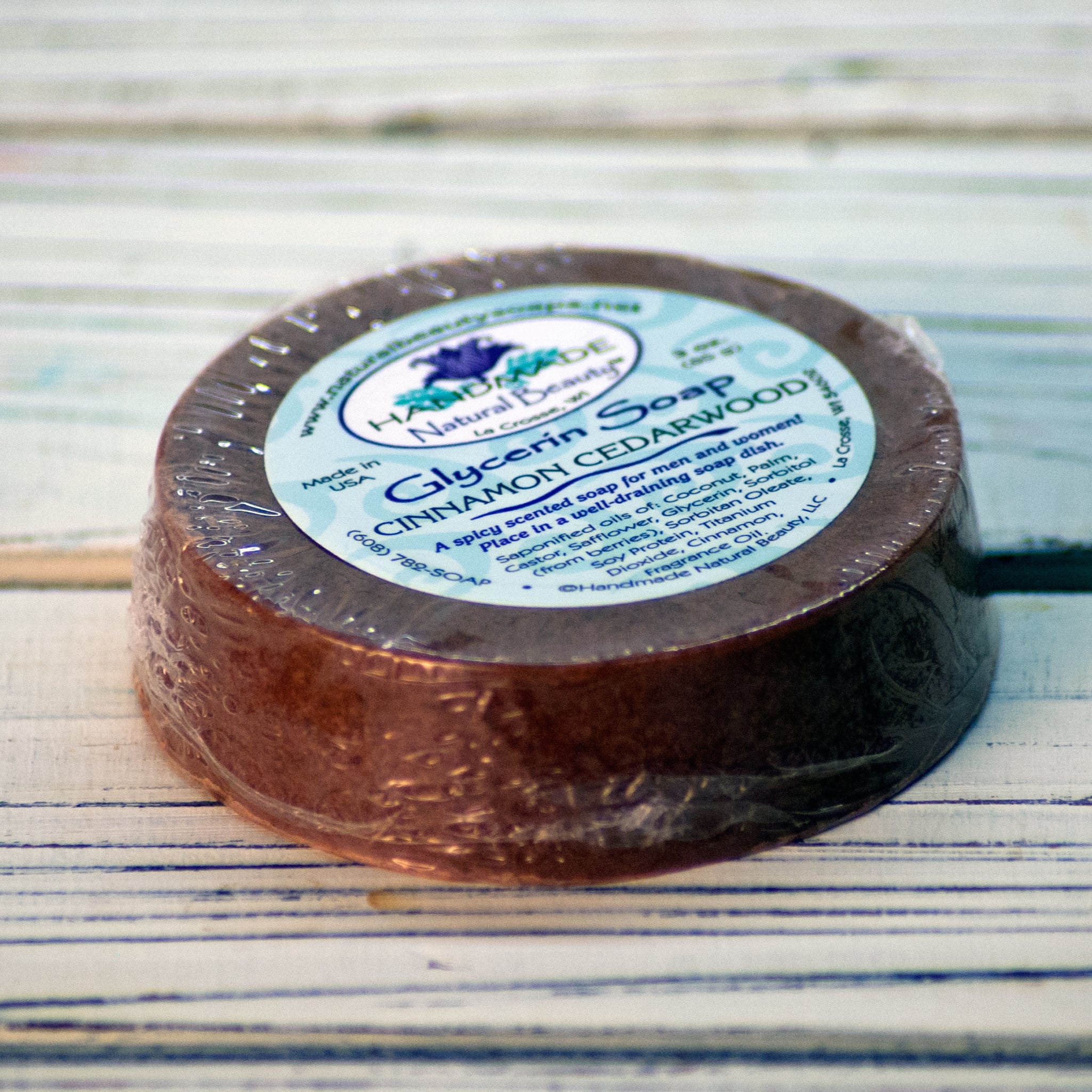 Glycerin Soap | Cinnamon Cedarwood
GHandmade Natural GLYCERIN SOAPS:
This glycerin soap has a spicy masculine scent loved by both men and women. Perfect for women who like spicy scents and ideal as a natural soap for men. Besides enhancing this woodsy scent, cinnamon provides gentle exfoliation.
Fragrance: Cedarwood
Packaging: Shrink-wrapped.
Ingredients: 
Available in two sizes:
3 oz round bar, 4 oz. rectangular bar