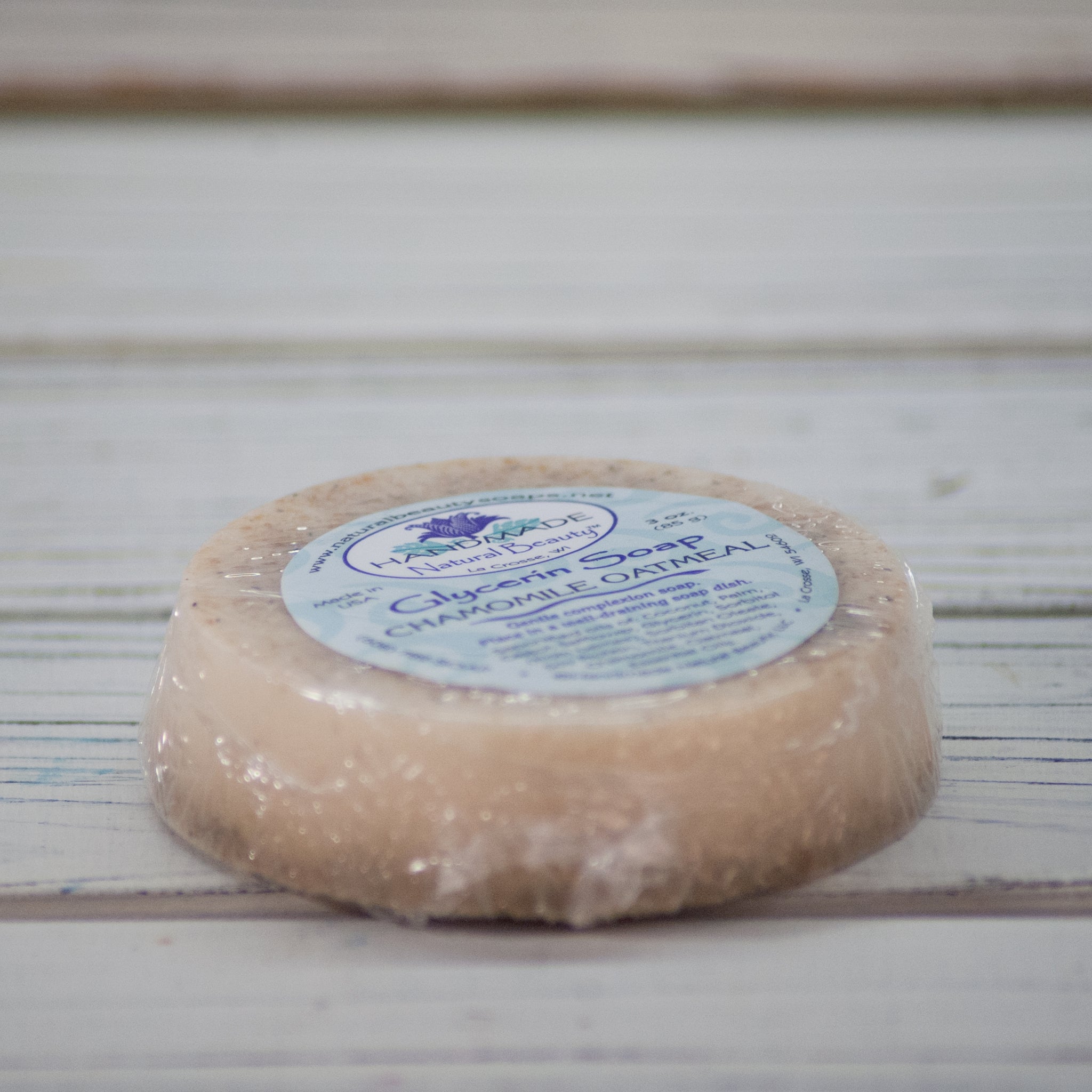 Glycerin Soap | Chamomile Oatmeal
Handmade Natural GLYCERIN SOAPS:
Oatmeal combined with chamomile makes this a wonderfully gentle soap, great as a natural facial soap and as a sensitive skin soap. Besides being a wonderful natural complexion soap, the Chamomile and Oatmeal soap has Aromatherapy properties. The added Bergamot and Ylang Ylang essential oils besides being antiseptics are also known to promote positive feelings. This handmade glycerin soap is 100% natural with no synthetic fragrances or colorants.
Fragrance: 100% Essential Oils
Packaging: Shrink-wrapped.
Ingredients: 
Available in two sizes:
3 oz round bar, 4 oz. rectangular bar