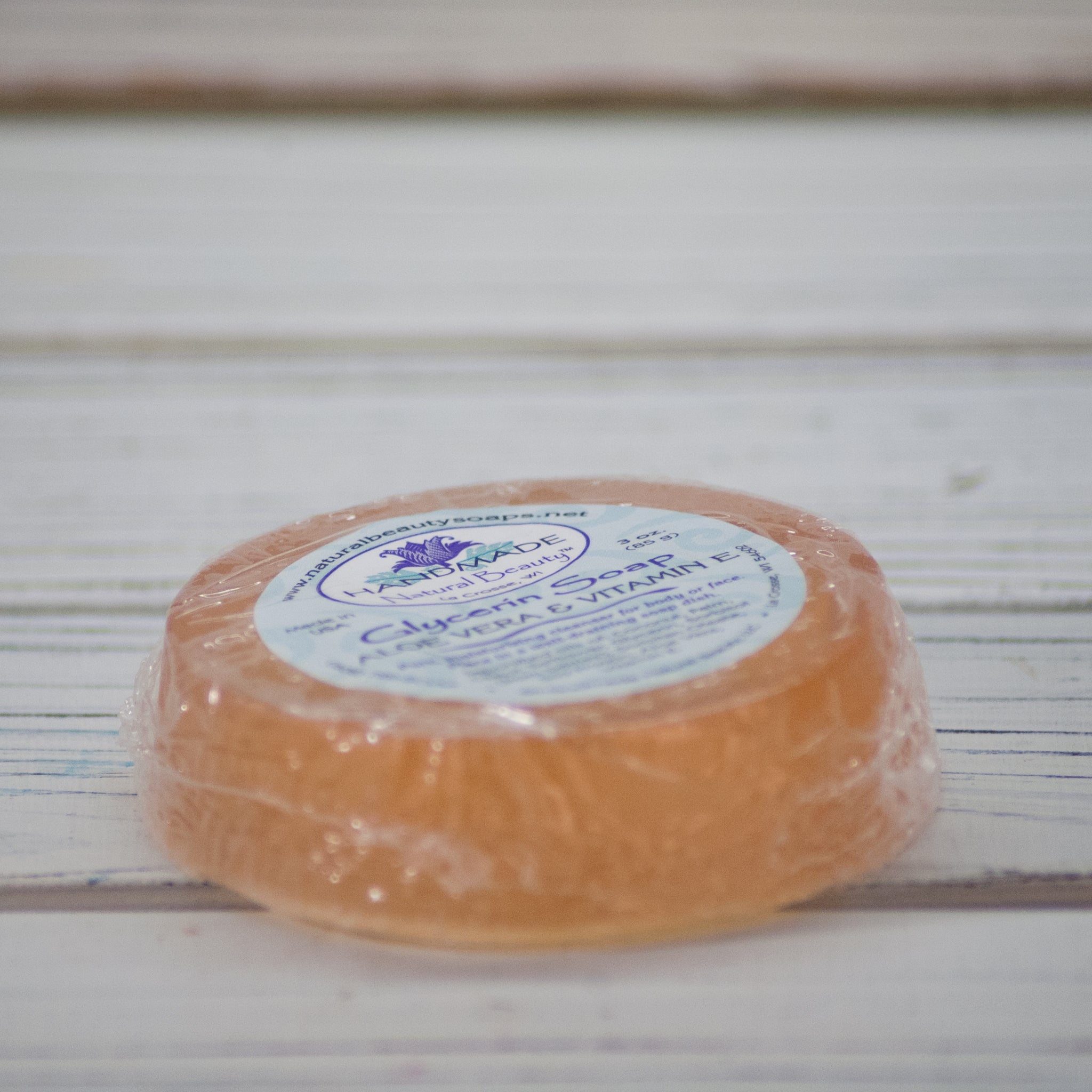 Glycerin Soap | Aloe Vera & Vitamin E
Handmade Natural GLYCERIN SOAPS:
The Aloe Vera in this naturally pure soap provides moisturizing therapy for sunburn or irritated and dry skin. The Vitamin E Oil soothes and provides additional moisture for dry and mature skin. Great complexion soap. 100% pure, no color or fragrance added. This is the most often recommended facial soap for all skin types, especially sensitive skin.
Fragrance: Fragrance-Free
Packaging: Shrink-wrapped.
Ingredients: Saponified oils of: Coconut, Palm, Castor, Safflower, Glycerin, Sorbitol (from berries), Aloe Vera, Vitamin E.
Available in two sizes:
3 oz round bar, 4 oz. rectangular bar