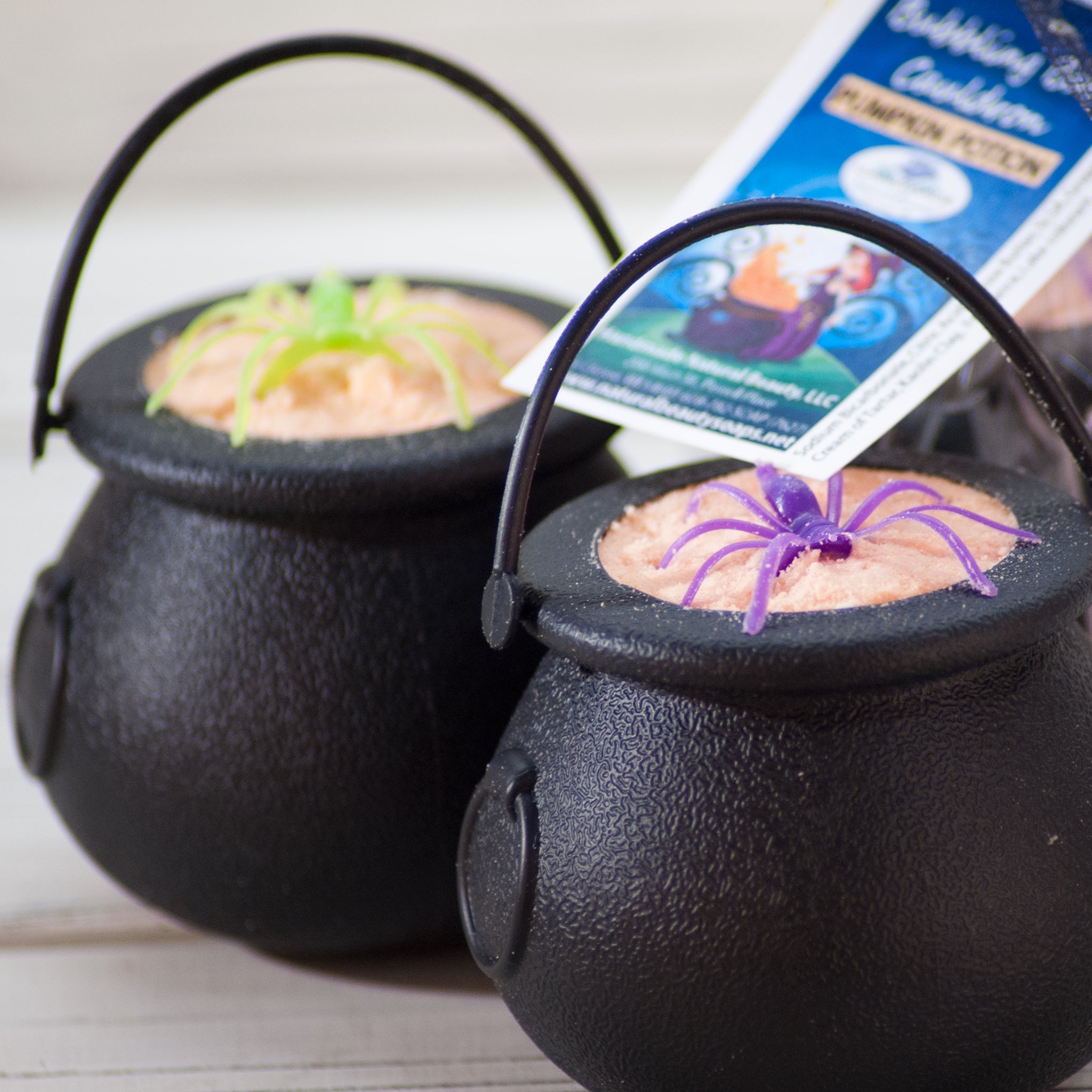 Bubble Bath Bomb Cauldron
Bubble Bath Bomb Cauldron:  Bubbling bath bomb filled cauldron. A gentle and super moisturizing artisan foaming bath bomb creamer bubbles out as you lower the cauldron into warm bath water. (Typically known as bath bombs, but mine is no ordinary bath bomb! My fizz, bubble AND moisturize! 2-4 bath use. 
Directions:  Slowly lower cauldron by handle into warm bath water.
Fragrance: Choice of Pumpkin Potion, Poison Apple, and Witches Brew.
Pumpkin Potion: Sweet pumpkin pie topped with the perfect touch of cinnamon, ginger and brown sugar. Freshly whipped cream adds the finishing touches to this fabulous fall fragrance. Poison Apple: Fresh from the orchard - just picked Gala apples and fresh apple blossom.  Witches Brew: a spellbinding concoction of patchouli, cinnamon, and cedarwood.
Ingredients: Sodium Bicarbonate, Citric Acid, Cocoa Butter, SLSA, Grapeseed Oil, Cream of Tartar, Kaolin Clay, Fragrance, Color.
6 oz.