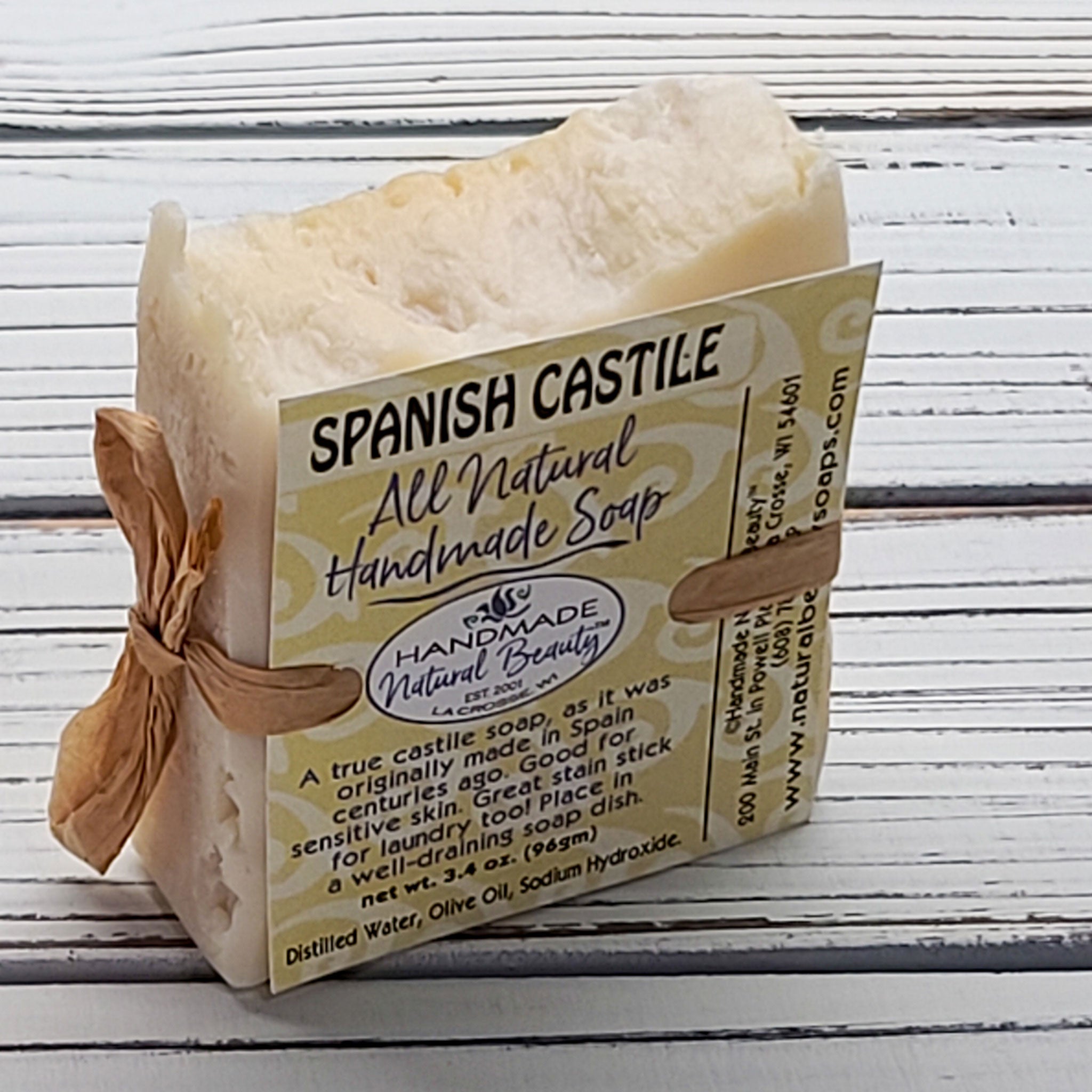 100% Natural Soap | Spanish Castile Olive Oil Soap
Spanish Castile / 100% Olive Oil Natural Soap: This 100% natural handmade soap is made with 100% olive oil. This is a true castile soap, as it was originally made in Spain centuries ago. Fragrance-free soap and perfect for sensitive skin. This is a very hard, long-lasting bar of soap. While this soap can be used all over your body, the top recommendations are to use this soap as a hand soap or a natural stain stick soap.
Ingredients: Olive Oil, Distilled Water, Sodium Hydroxide.
3.4 oz. bar