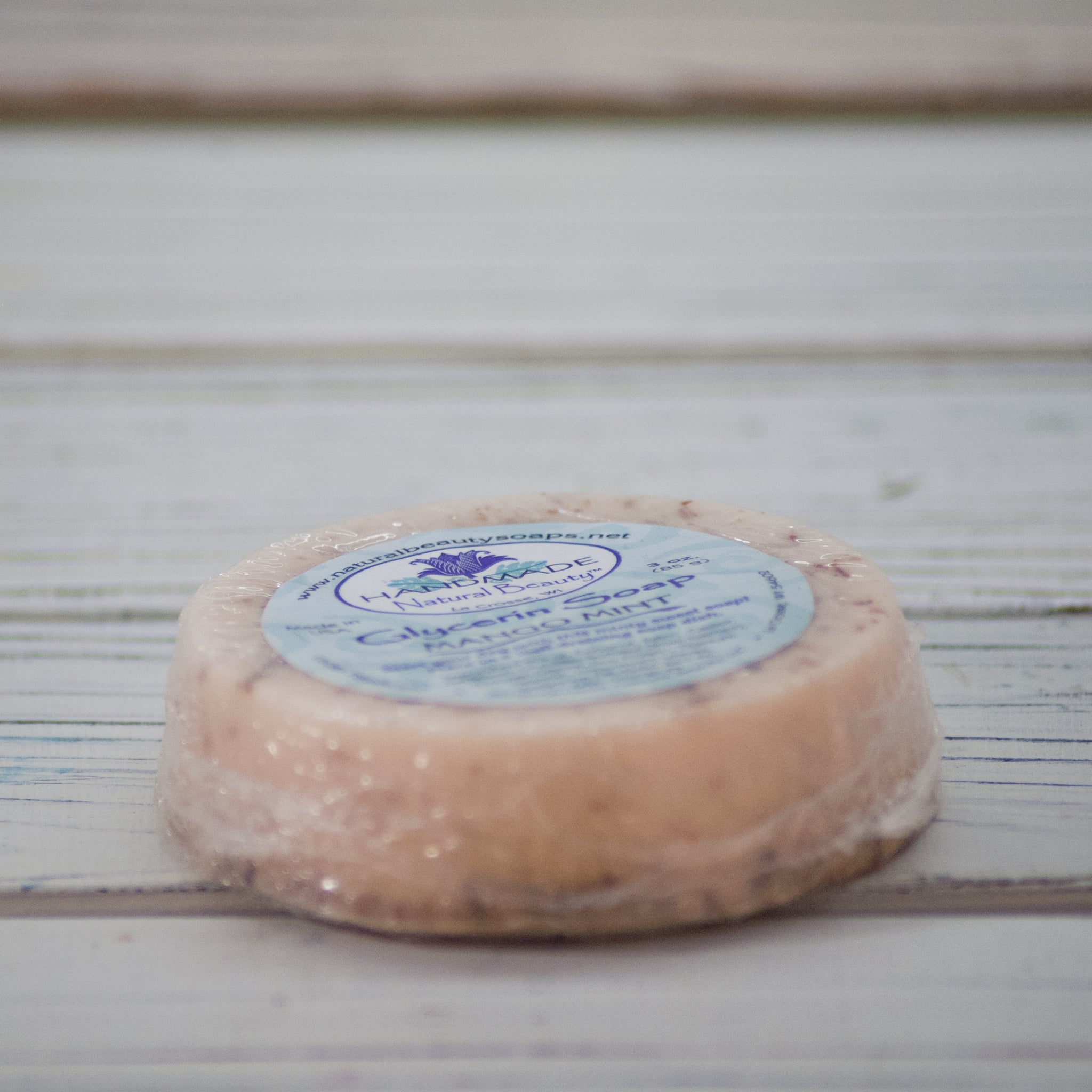 Glycerin Soap | Mango Mint
Handmade Natural GLYCERIN SOAPS:
The stimulating peppermint partnered with the juicy sweet smell of mango is a perfect refreshment soap to start your day! This handmade natural beauty soap is especially enjoyed as a handmade glycerin body soap and can be used as a natural hand soap.
Be sure to check out the other Handmade Natural Beauty products which compliment this soap beautifully including the Mango Shea Butter Whipped Body Cream, Mango Lotion Bar, Mango Body, Linen and Room Spray and the Mango Natural Lip Balm.
Fragrance: Mango
Packaging: Shrink-wrapped.
Ingredients: 
Available in two sizes:
3 oz round bar, 4 oz. rectangular bar