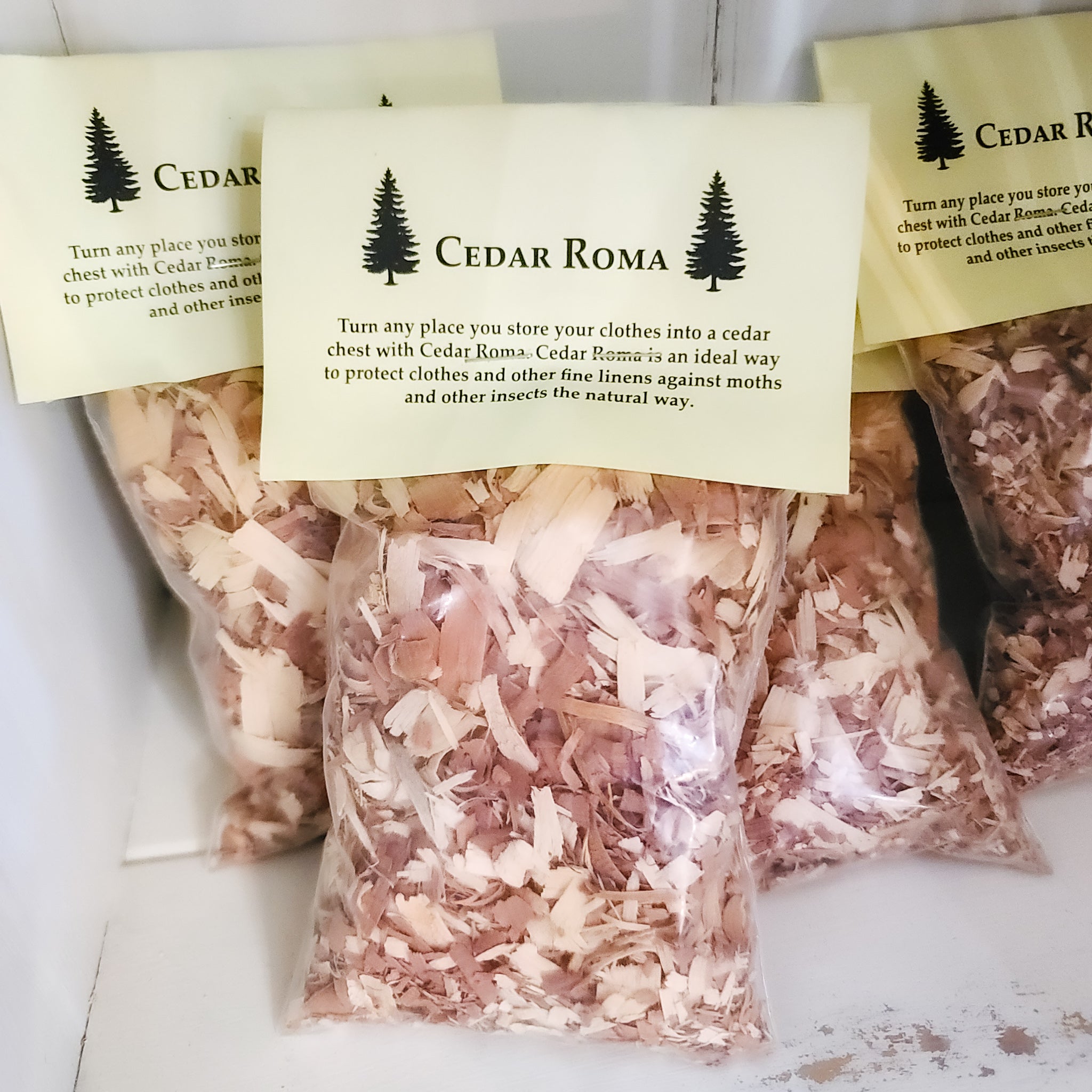 Turn any place you store your clothes into a cedar chest with Cedar Roma sachets. These spicy-sweet sachets are an ideal way to naturally safeguard your clothes and other fine linens against moths and other insects.
Cedar Roma is 100% pure aromatic cedar, harvested and dried to protect its delicate essence. To release the scent, poke pinholes in the bag. Place in desired drawers, closets, chests, etc. The fragrance will gently permeate your drawers, closets, and chests, keeping your precious knits from harm.
Grown and packaged in Vermont, USA.