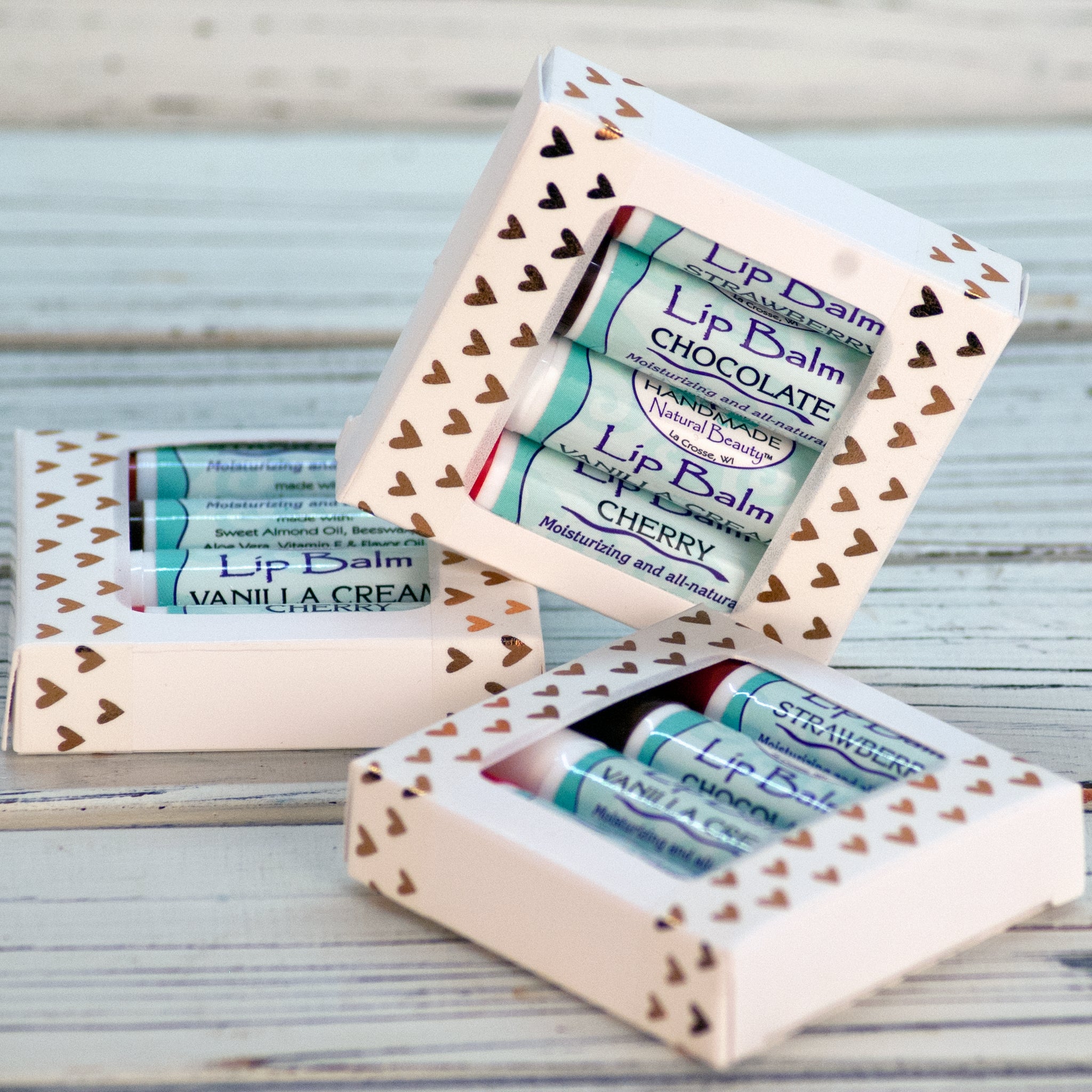 Lip Balm Gift Pack: Adorably packaged and decorated in a 4 pack which includes Cherry, Chocolate, Vanilla & Peppermint. These moisturizing lip balms will protect lips from the elements and leave them kissably soft. Made with all-natural ingredients
Directions: Apply to lips as often as desired.
Ingredients: Sweet Almond Oil, Beeswax, Aloe Vera, Vitamin E & Flavor Oil*
*Please note: The term "flavor oil" refers to the fact that this oil is safe to be around the mouth. However, the balms have not been sweetened.
Four .15 oz. Tubes in decorated gift pack