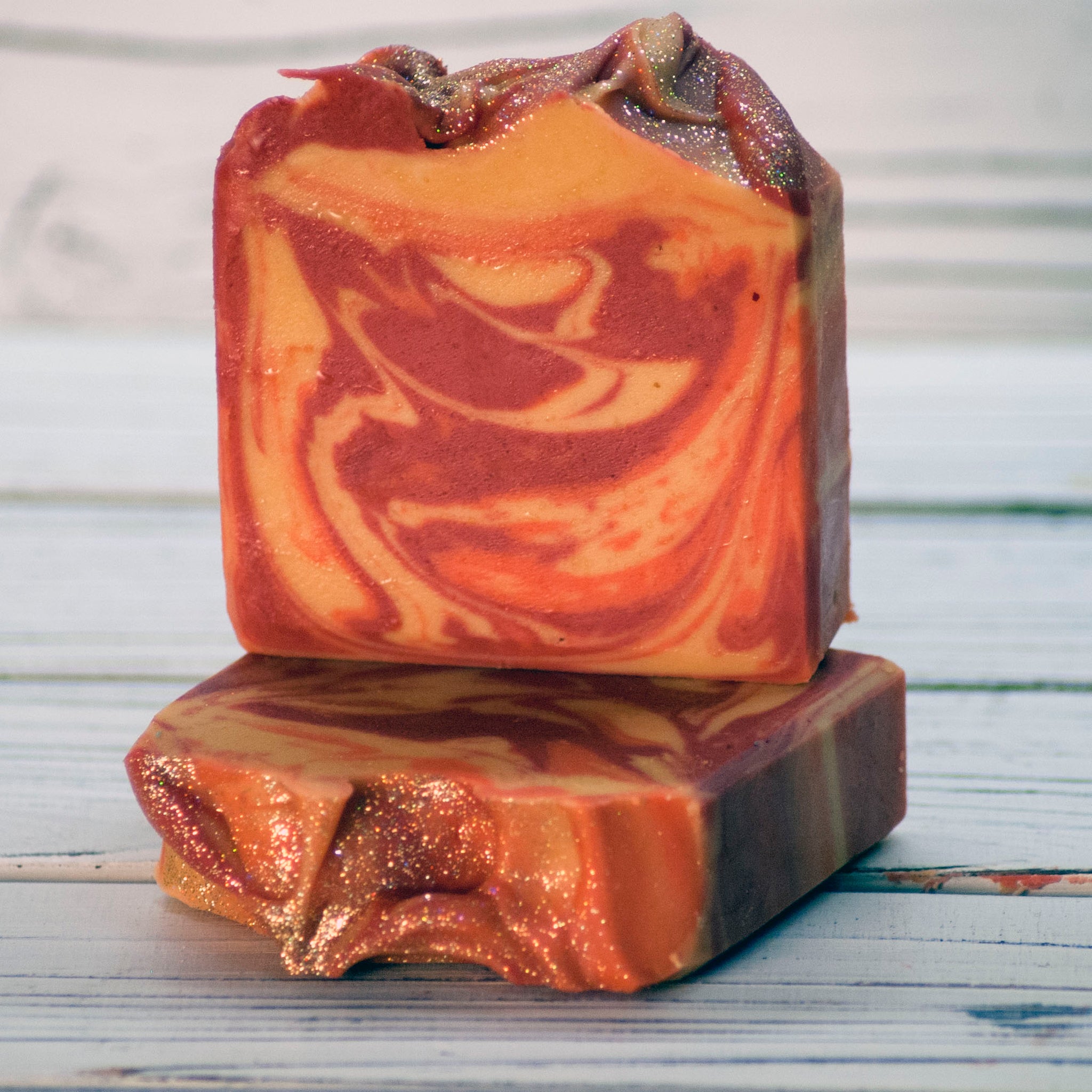 Goat Milk Soap | Up in Flames
Fragrance: The scent is a warm blend of sandalwood, cedarwood, and leather, along with rich amber and cashmere musk. It's slightly sweetened with toasted marshmallow.
Design: Handmade Natural Beauty presents this 2020 Dumpster Fire inspired moisturizing goat milk soap. "Up in Flames" features a fiery swirl of red, orange and yellow, a flame textured top and gold holographic glitter. (Please note, the color does darken from what is pictured due to the vanillin content of the fragrance oil)
Ingredients: Olive Oil, Goat Milk, Coconut Oil, Sodium Hydroxide, Castor Oil, Fragrance/Essential Oils, Mineral Pigments, Mica.