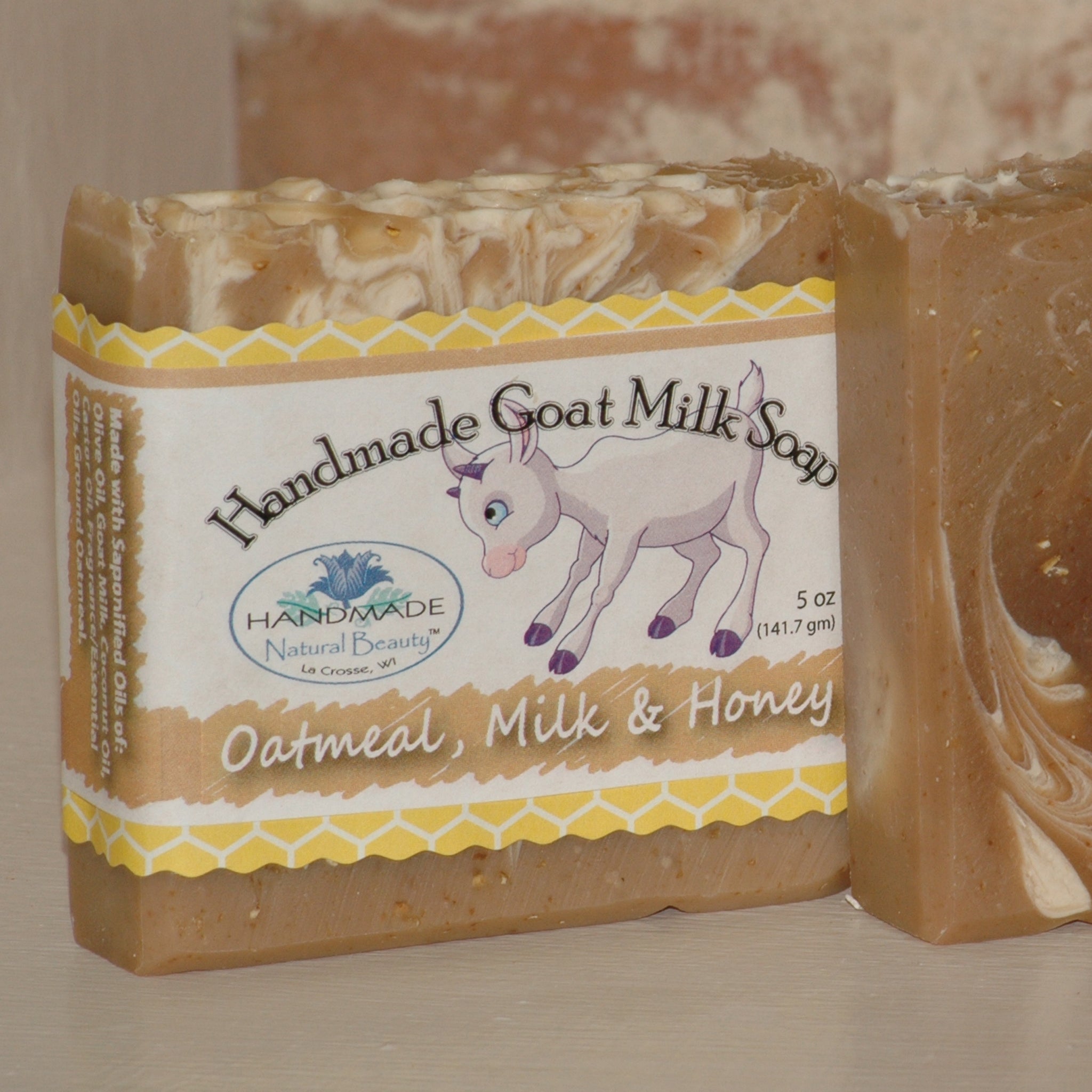 Goat Milk Soap | Oatmeal Milk & Honey
Fragrance: Blended with utmost care, this is the perfect melding of three fabulous scents. Sweet and toasty, this is one scent that you'll want to take a bite out of! 
Design: Natural base with white accent swirl. Flat top with honeycomb impression.
Ingredients: Olive Oil, Goat Milk, Coconut Oil, Sodium Hydroxide, Castor Oil, Fragrance, Oatmeal, Mineral Pigments.