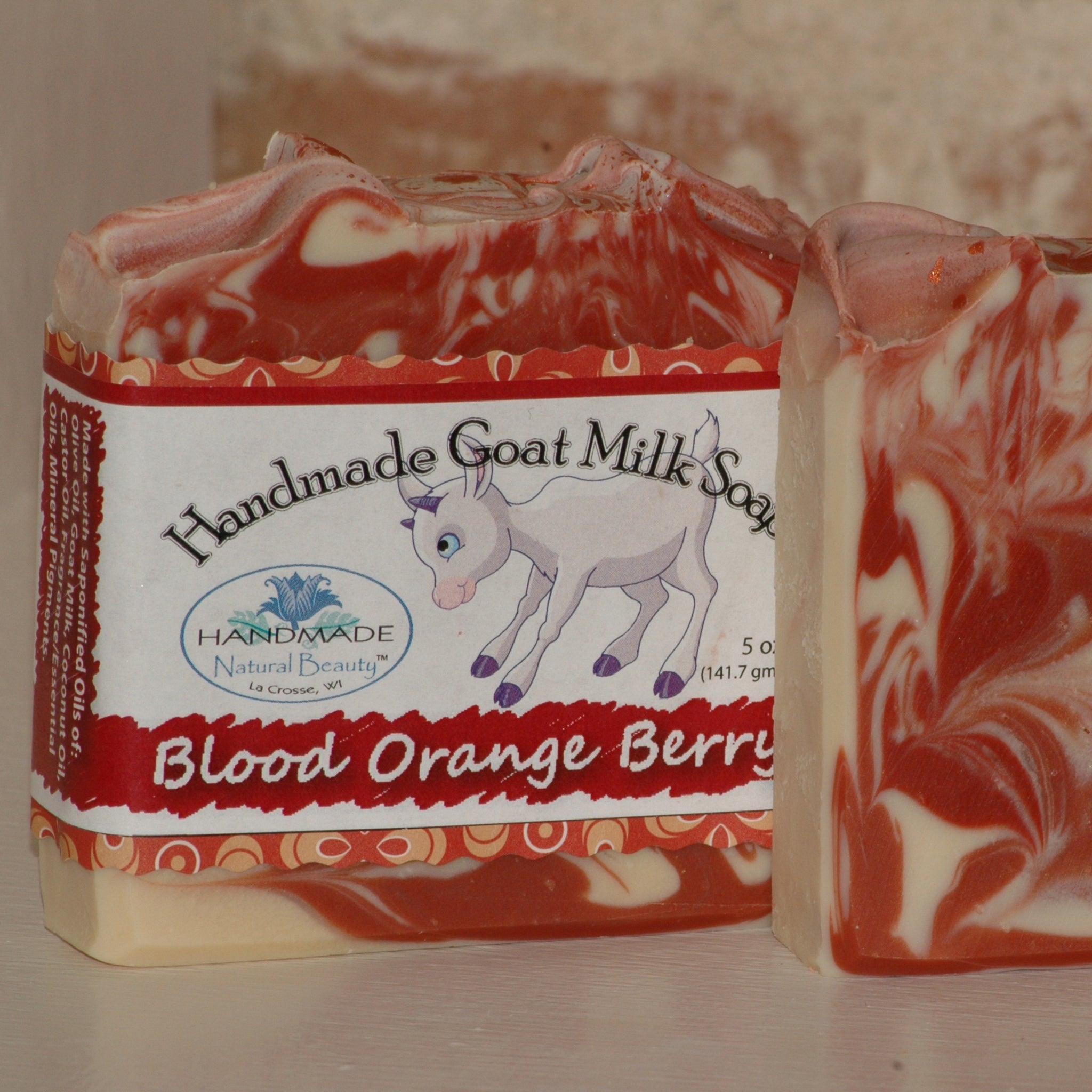 Goat Milk Soap | Blood Orange Berry
Fragrance: Deliciously juicy and sweet blend of Blood Orange, Tangerine Leaf, Italian Bergamot, Tangelo, Sheer Floral Petals and Raspberry.
Design: White, red and orange swirl with a textured top and copper mica drizzle.
Ingredients: Olive Oil, Goat Milk, Coconut Oil, Sodium Hydroxide, Castor Oil, Fragrance, Mineral Pigments, Mica.