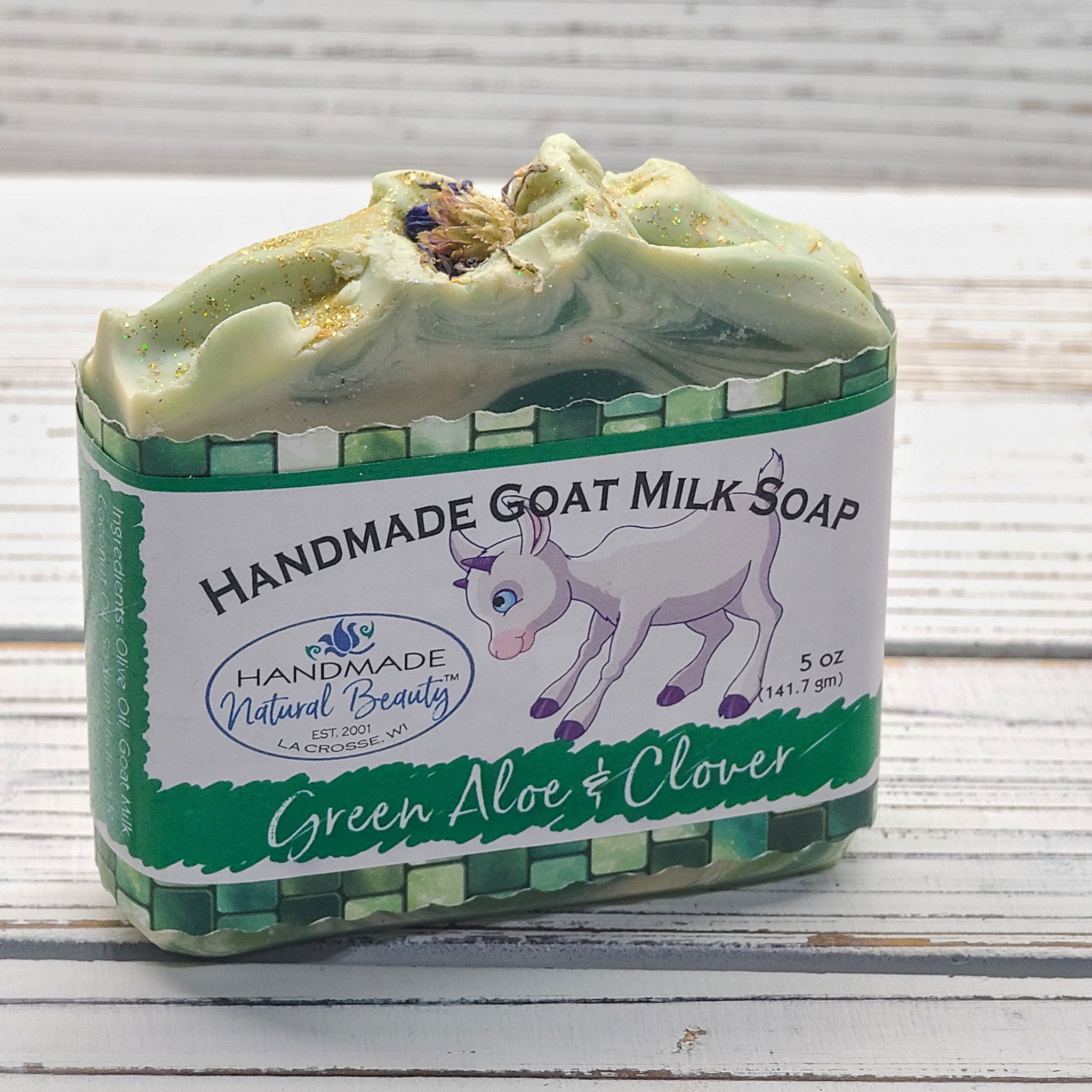 Goat Milk Soap | Green Aloe & Clover
Fragrance: Fresh green notes accented with white jasmine, blond woods and musk.
Design: Green swirls within a white base. Textured top with Cornflower Petals and Gold Cosmetic Glitter.
Ingredients: Olive Oil, Goat Milk, Coconut Oil, Sodium Hydroxide, Castor Oil, Fragrance, Mica, Mineral Pigments, Cornflower, Cosmetic Glitter.