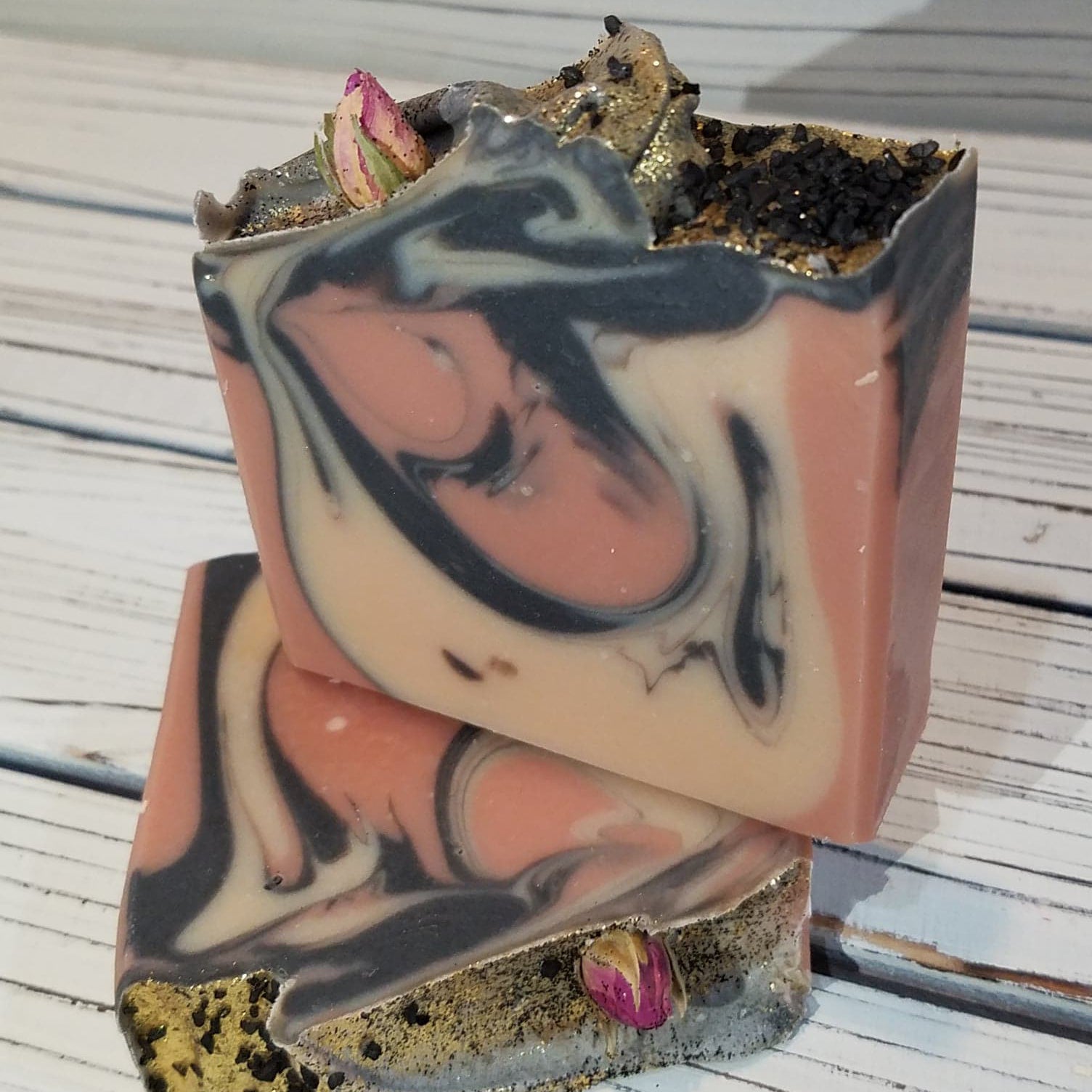 Goat Milk Soap | Black Rose & Spice
Fragrance: This sexy soap features a sultry fragrance/essential oil blend of black rose, patchouli, orange zest, vanilla orchid, and cinnamon leaf.
Design: This moisturizing goat milk soap's beautifully swirled pink and black base also features activated charcoal for extra complexion benefits. Tiny dried real rosebuds adorn the top along with gold mica, black cosmetic glitter, and Hawaiian Black Lava Salt.
Ingredients: Olive Oil, Goat Milk, Coconut Oil, Sodium Hydroxide, Castor Oil, Fragrance, Activated Charcoal, Mica, Cosmetic Glitter, Rose Buds.