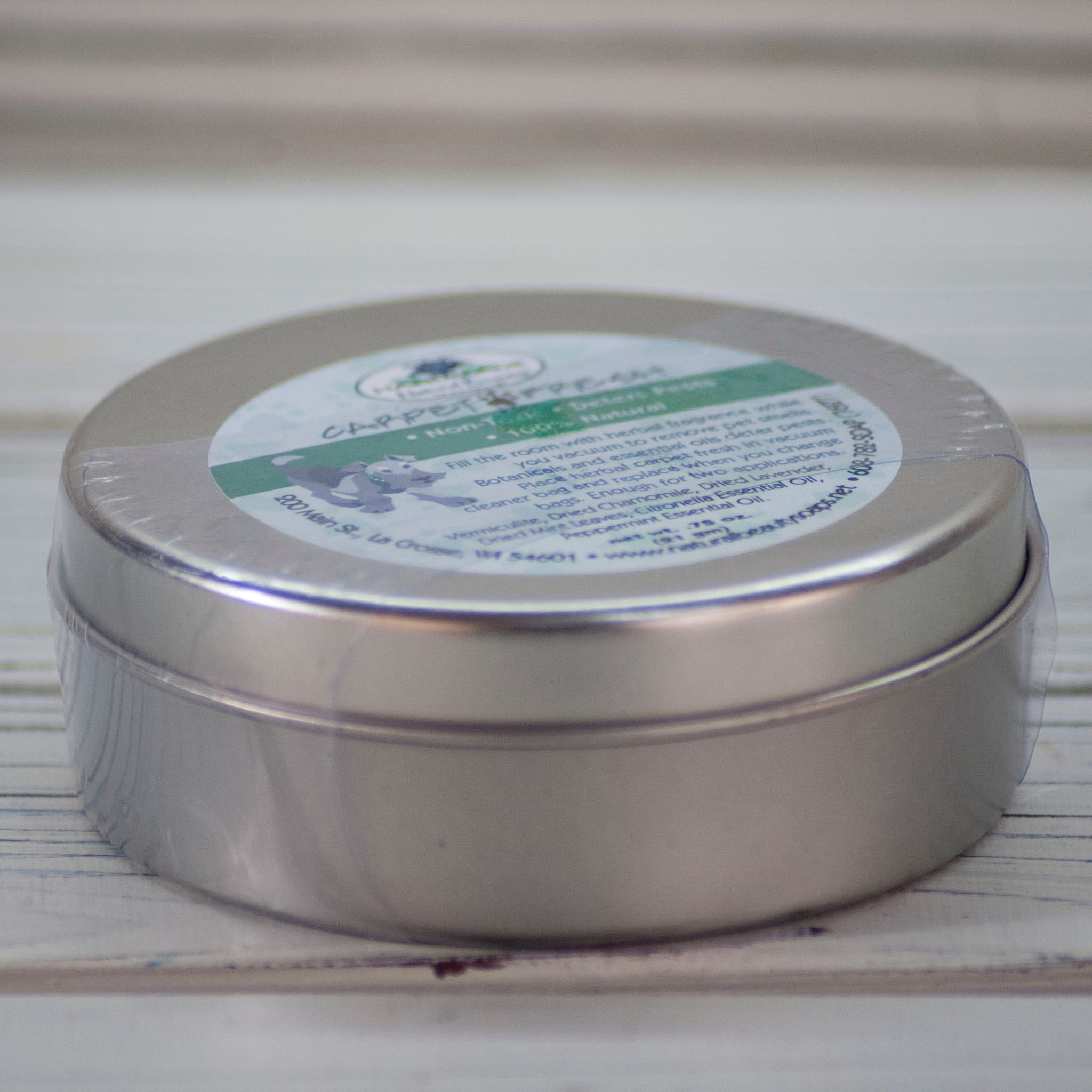 Natural Pet Care | Carpet Fresh
Herbal Carpet Fresh: A Fill the room with herbal fragrance while you vacuum to remove pet smells. Botanicals and essential oils deter pests.

Directions: Place herbal carpet fresh in vacuum cleaner bag and replace when you change bags. Enough for two applications.
Ingredients: Vermiculite, Dried Chamomile, Dried Lavender, Dried Mint Leaves, Citronella Essential Oil, Peppermint Essential Oil.
6 oz. Tin (net wt.75 oz.)