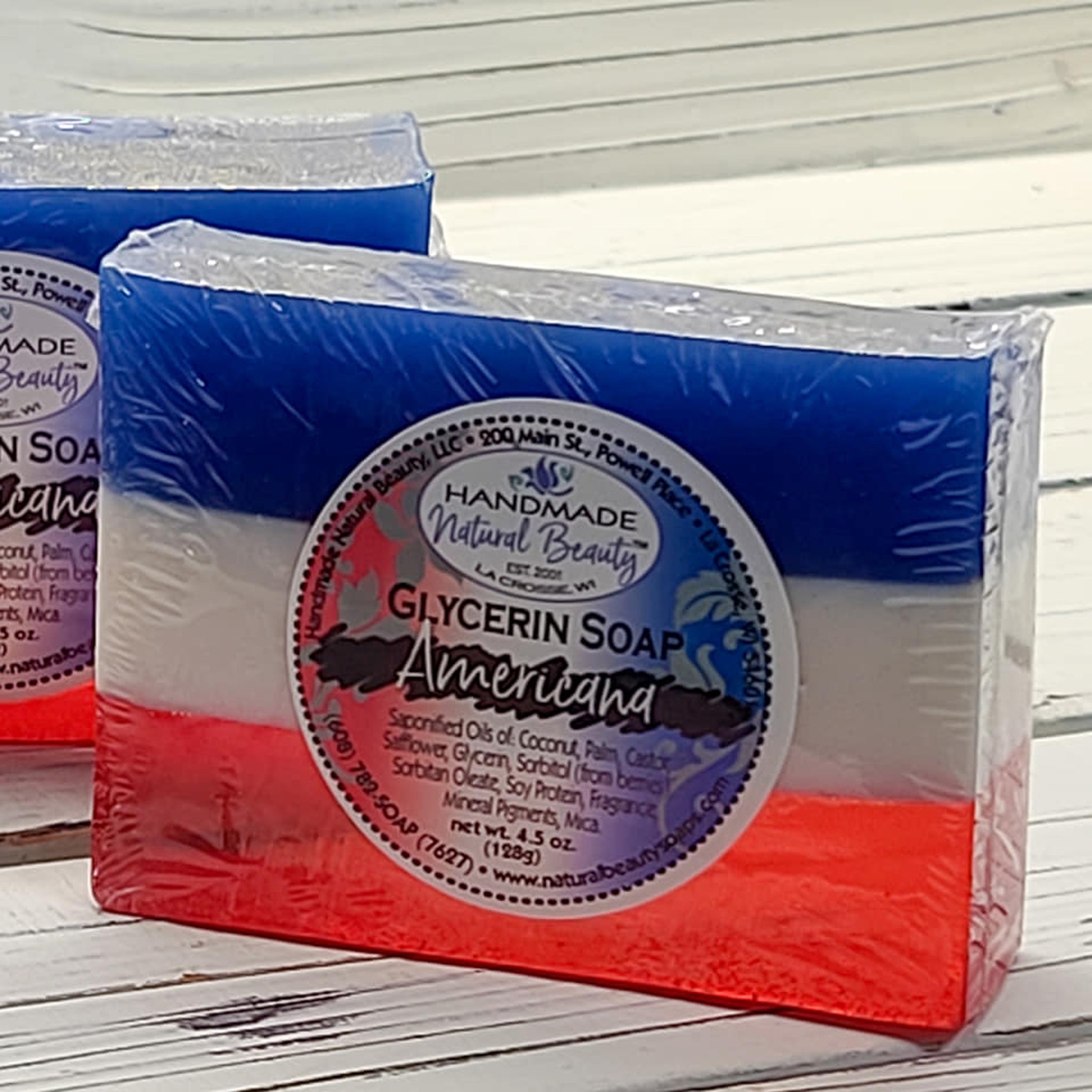 Glycerin Soap | Americana Loaf Slice
Handmade Natural GLYCERIN SOAPS:
A patriotic red, white, and blue layered glycerin soap for hand and body. Gentle and moisturizing.
Fragrance: Blueberry, Oatmeal, Milk & Honey
Packaging: Shrink-wrapped.
Ingredients: Saponified Oils of: Coconut, Palm, Castor, Safflower, Glycerin, Sorbitol (from berries), Sorbitan Oleate, Soy Protein, Fragrance, Mineral Pigments, Mica.
4.5 oz. loaf slice