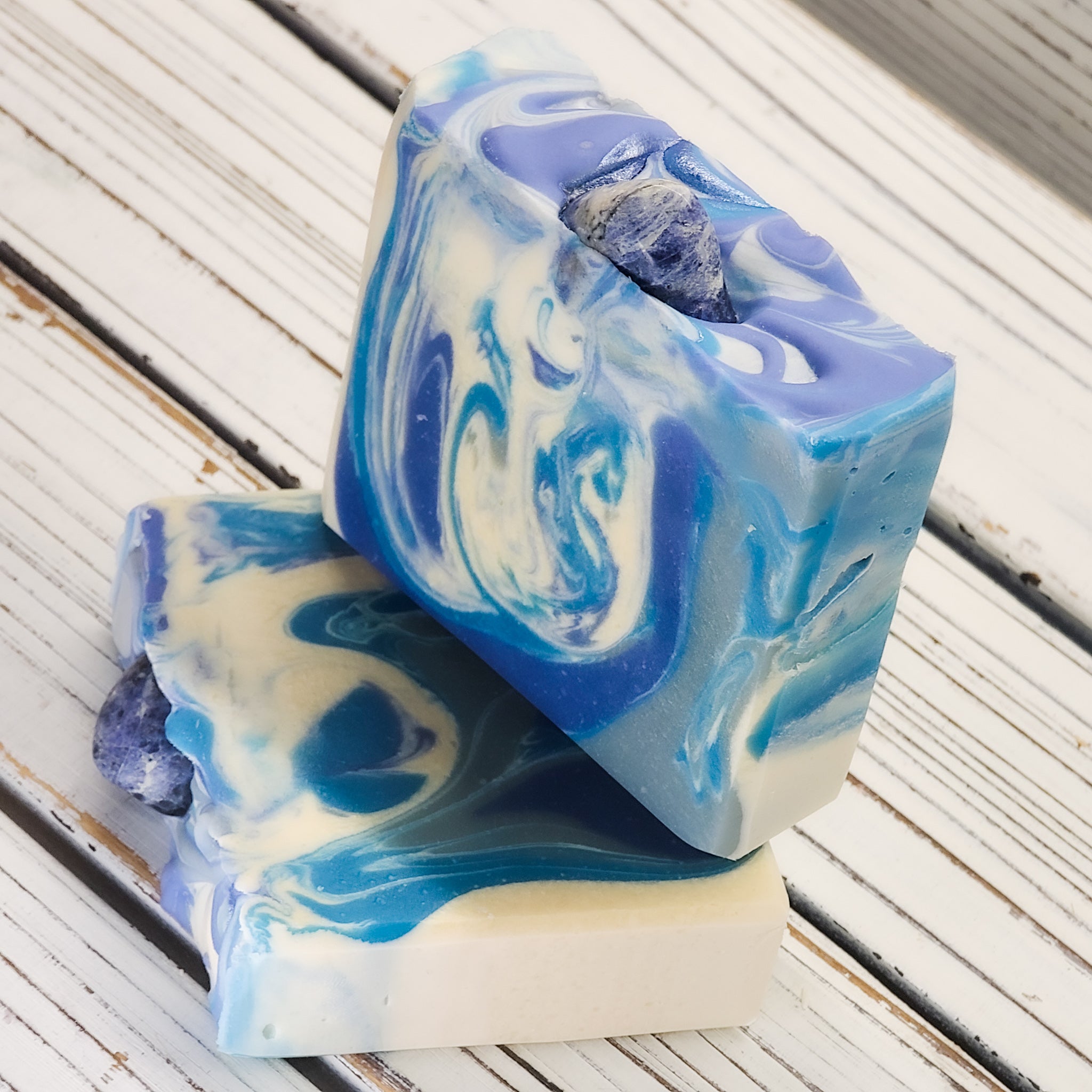 Goat Milk Soap | Crystal Series: Sodalite
Fragrance: The fragrance is "Waterfall Mist" which is a sweet fresh scent that blends ozone and sweet flower blooms.
Design: "Sodalite" is a luxurious moisturizing handmade goat milk soap in our Crystal Series and features a genuine Sodalite which is a tectosilicate mineral. (Please remove prior to use).
Stone Properties: According to Charms of Light, "Sodalite brings order and calmness to the mind.  It encourages rational thought, objectivity, truth and intuition, along with verbalization of feelings.  Sodalite brings emotional balance and calms panic attacks.  It enhances self-esteem, self-acceptance and self-trust."*
Every bar is handmade and uniquely different. For external use only.
*no medical claims are made or implied. Stone properties provided for informational purposes only and should not be construed as medical advice or a guarantee of any kind.
Ingredients: Olive Oil, Goat Milk, Coconut Oil, Sodium Hydroxide, Castor Oil, Fragrance, Mica, Mineral Pigments, Cosmetic Eco-glitter, Sodalite stone (remove before use).